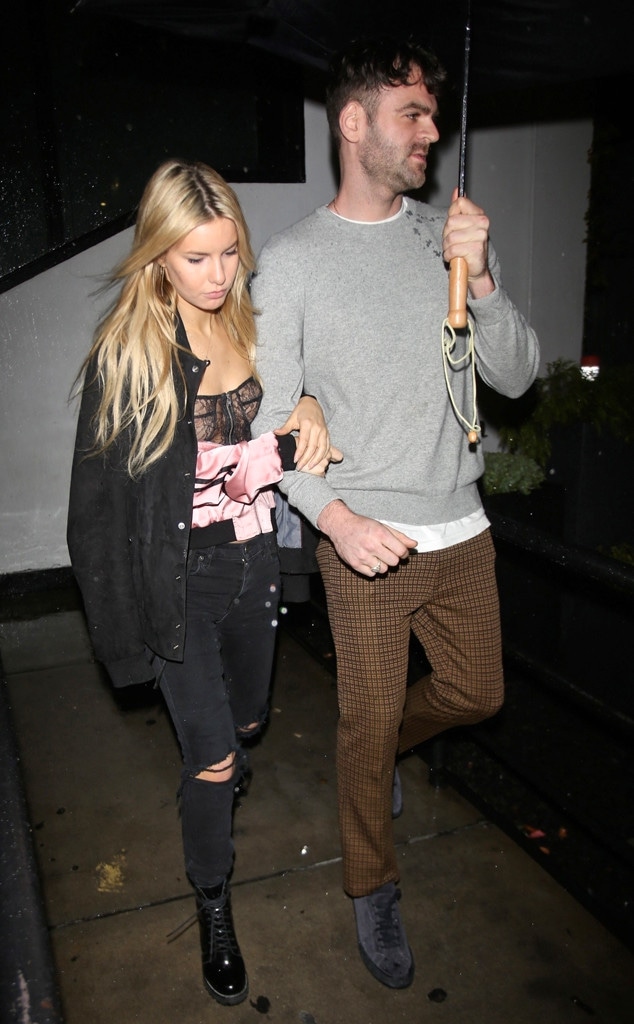 GICA / BACKGRID
Alex Pall appears to be moving on after facing cheating allegations.
Close to two months after grainy video footage surfaced of what appeared to be The Chainsmokers member kissing a woman other than his girlfriend, the Grammy winner decided to step out with a new lady.
Earlier this week, Alex was photographed arm-in-arm with a mystery woman during a rainy dinner date in West Hollywood.
It appears the lady in question is 23-year-old model Katelyn Byrd who is also believed to be featured in the controversial tape that ignited cheating rumors.
E! News has reached out to Katelyn and Alex's rep for any comment.
Jeff Kravitz/Getty Images for iHeartMedia
For those unaware of Alex's past relationship, his ex-girlfriend Tori Woodward went on Instagram Stories claiming the performer had cheated on her.
"After hours of begging him for scraps of honesty I chipped away just enough to confirm that this is not the first time he's remorsely cheated on me," Tori wrote. "Consistent outright denial faded to him explaining that because all men do it it's not that bad and, in different words, that because he's famous now he has a different rulebook for decency."
TMZ cameras would later catch Alex at LAX Airport where he expressed regret for his actions. "She deserves the best. I wish nothing but the best for her," he shared with the outlet. "She deserves a better guy than me."
While it's too soon to tell how serious Alex's relationship with Katelyn is, The Chainsmokers member is trying to keep things private.
He's also focused on music including the group's new single released today called "Everybody Hates Me."
"We have a new song out called 'Everybody Hates Me.' I'm tired of feeling defeated by my insecurities, writing songs like these has helped me own them," Drew Taggart shared on Instagram. "Thank you to our ride or die fans. This song is for us."