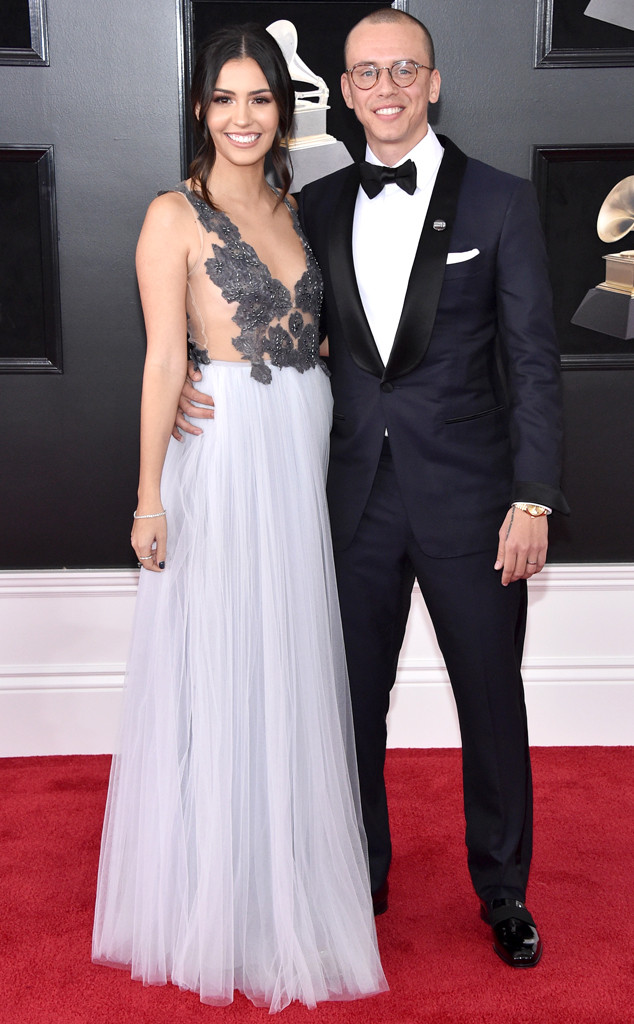 John Shearer/Getty Images
UPDATE: Logic and Jessica Andrea have finalized their divorce, five months after the 28-year-old rapper filed the legal documents. TMZ reports that the judge has signed off on Logic (née Sir Robert Bryson Hall II) and Jessica's divorce case, making them both officially single.
________
UPDATE: Logic has filed for divorce after two years of marriage, The Blast reports. The rapper had previously confirmed that things are over with Jessica Andrea, a 25-year-old singer and social media star, on social media.
"After two years of marriage, we have come to the loving conclusion that we are much better as friends. As entertainers, we have made every aspect of our lives public, yet we would appreciate your respect and privacy on this issue.
The 28-year-old also made it clear the breakup is not a result of cheating.
"At the same time, we would like to shut down speculation and potential internet clickbait as to the 'why' in how this happened, or the 'who might have done what to whom,'" wrote the performer.
"It's very simple: It just didn't work out. There is no anger involved. No fighting, no cheating, no nothing. We love each other and will continue to support each other for the rest of our lives," added the music man.
But that wasn't all, the "1-800-273-8255" rapper wrote a note to his fans: "And to all the fans: don't be sad. Be happy that we could peacefully end this chapter of our relationship, beginning a new one full of love and happiness. There will be no displays of anger or hatred that tear people apart; the public will not be made to choose sides. There are no sides, there is just us. Two people who loved each other in marriage and will continue to love each other for the rest of our lives.=)"
Jessica posted the same statement on her Instagram.
______
It's reportedly over between Logic and Jessica Andrea.
The 28-year-old rapper and producer and his wife have split after more than two years of marriage, according to TMZ. They have no children together but do share two dogs.