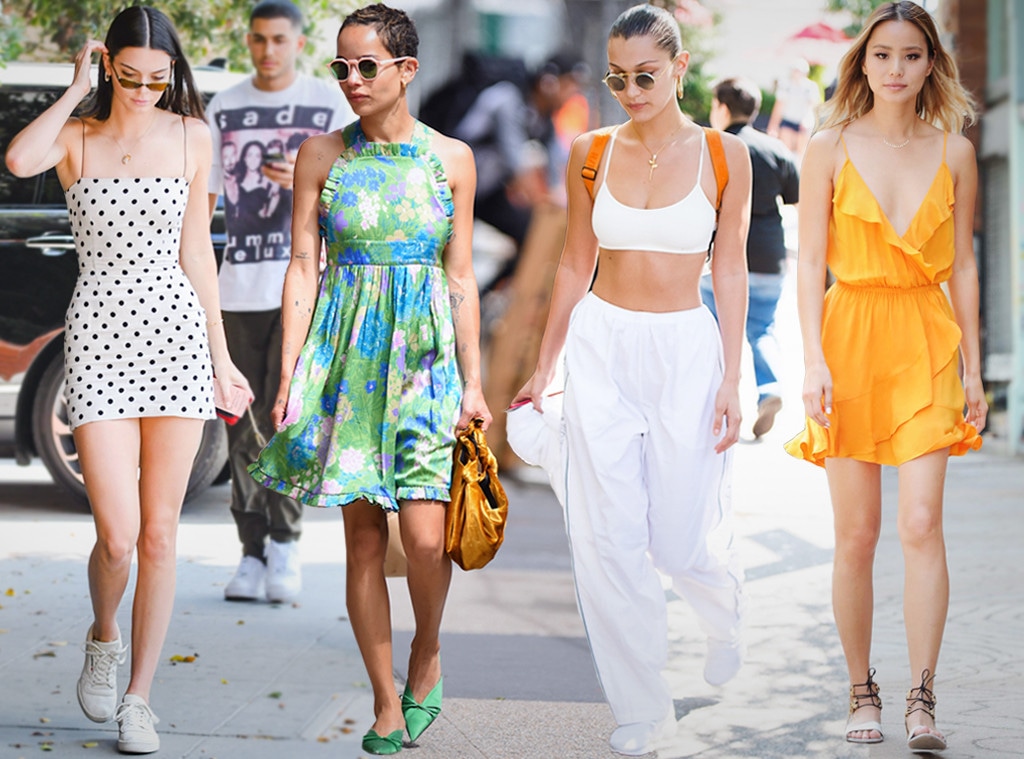 Getty Images
It's about one month away from Coachella—are you ready?
Even if you don't have plans to attend the first major event of musical festival season, the celebrities sure are. They flock to the three-day extravaganza (this year, headlined by The Weeknd, Beyoncé and Eminem) like flies to honey. What will they wear? While there are some hippie-inspired themes that will always have a following (read: fringe, lace and lots of flower crowns), the celebrities are pros at also dressing for circumstance, including weather, activities and more. 
What should you wear for the heat? How do you elevate a simple mini? What shoes are best? We unravel the common threads in celebrity Coachella style, so you know exactly what to pack this year. 
Should you be hitting your local music fest or simply transitioning into a warm-weather wardrobe, here are 11 fashion truths that may help you. 
Watch:
Get Cara Delevingne's Festival-Ready Hairstyle