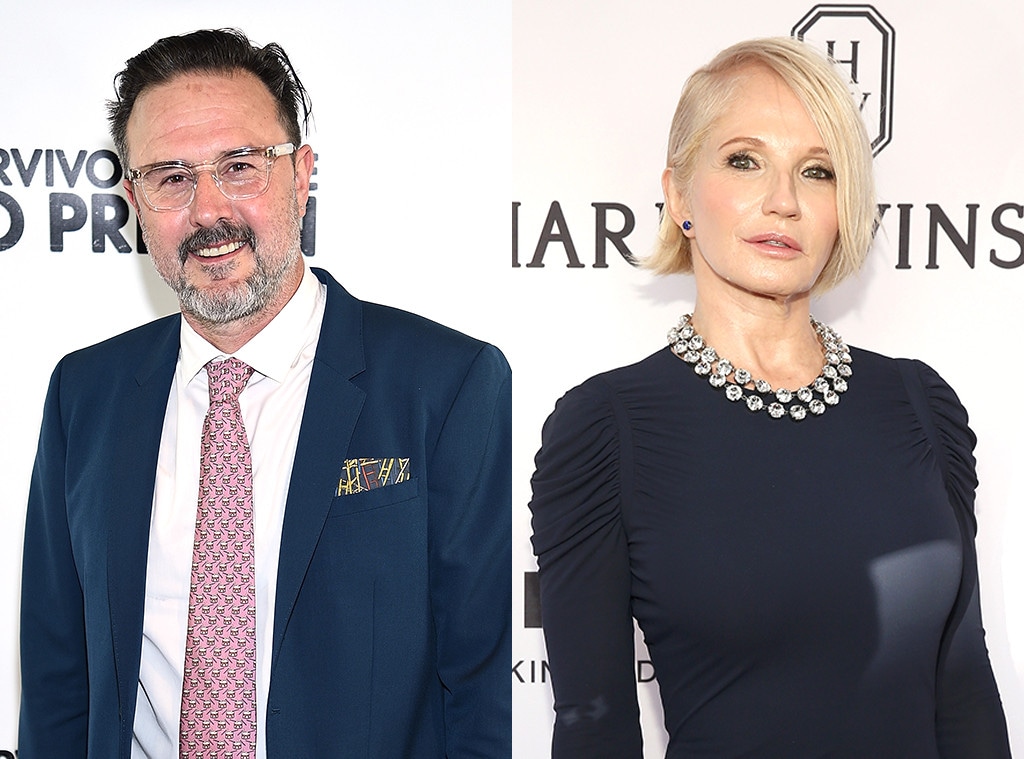 Getty Images
David Arquette once dated Ellen Barkin.
The 46-year-old actor revealed the two dated while filming Wild Bill during an episode of PeopleTV's Couch Surfing.
"We were dating at the time," he told host Lola Ogunnaike. "She gets mad at me when I talk about it, but sorry."
Barkin played frontierswoman Calamity Jane in the 1995 Western while Arquette played Jack McCall—a man seeking revenge against Jeff Bridges' character Wild Bill Hickok. However, it looks like the two developed an off-screen romance. 
"She's going to be made at me," Arquette said. "I'm sorry, Ellen. I can't help it."
However, Barkin wasn't the only co-star Arquette dated. He also claimed he dated Never Been Kissed co-star Drew Barrymore. 
"We also dated, but she denied it on Howard Stern, but we dated, Drew. Come on. Not during this time [of filming the movie], way before when we were younger," he said. "Sorry, I got a big mouth. I talk. I say it like it is."
Of course, Arquette went on to marry his Scream co-star Courteney Cox; however the two eventually divorced. They share a 13-year-old daughter, Coco Arquette.
Want to meet more celebrity couples you never knew about? Click on this gallery.
Don't miss E! News every weekday at 7 and 11 p.m.
Watch Daily Pop weekdays on E! at 12 p.m.