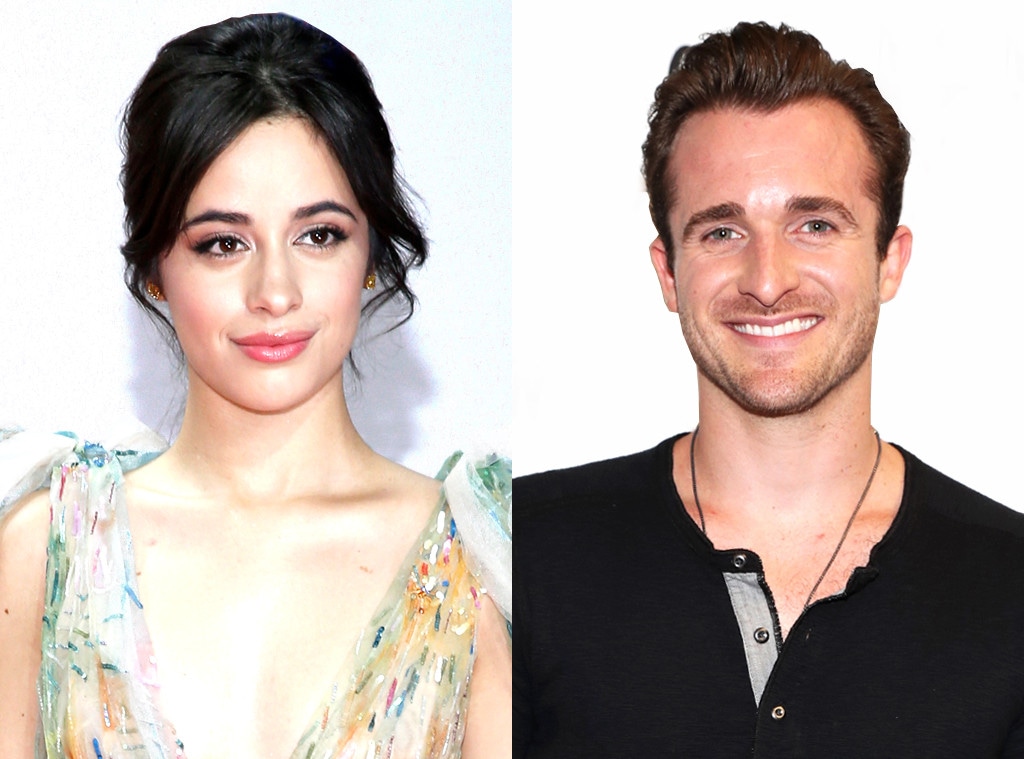 Eric Jamison/Invision/AP, Cindy Ord/Getty Images for Cosmopolitan
Camila Cabello is "really, really happy"—partially thanks to her new relationship with Matthew Hussey. 
About a month after the 21-year-old singer was spotted kissing the 30-year-old dating coach, the "Havana" star appeared on The Dan Wootton Interview podcast, where she was asked if she was happy and in love. 
"I am really, really happy….I feel like I've never been happier in my life," she said. 
However, she kept a tighter lip when addressing whether she was in love.
"As far as that, I have always been such a private person and the one thing that has been, I think, the hardest thing about this industry has been letting go of that privacy," she said. "'Cause I feel like, for my sanity and for the sanity of the people I care about, you gotta keep some things sacred. I need to keep some things mine for them to be special—and just to protect that. But yeah, to answer your question, I'm really happy."
In fact, earlier on in the interview, the former Fifth Harmony member said she felt like she was on "cloud nine."
Cabello and Hussey were spotted sharing a smooch and cuddling on a beach in Mexico back in February.
"Camila recently started dating Matthew," an insider told E! News at the time. "It wasn't something she expected, but she knew of him and really enjoys his work."
Actually, Cabello had showed interest in Hussey before they were even together. In January, the singer chatted with Z100's Elvis Duran and asked about the dating expert.
"Hey wait, by the way, is Matthew Hussey still [here]?" she asked. "I love him. He's great. He gives good advice." 
In addition to dishing on her love life, Cabello talked about her time on X Factor and leaving Fifth Harmony. She also shot down rumors that Taylor Swift convinced her to leave the group.
"It annoyed me that people said that she was encouraging me [to leave] because I know she probably got a lot of flak for that or a lot of negative criticism for that," she said, "and that annoys me because I'm really protective over my friends Nobody could ever persuade me to do anything. If I don't want to do something, the whole world could be telling me [to do it], and I won't do it."
In fact, Cabello said she and Swift like to talk about "love and boys" when they hang out and that they have an "innocent" and "pure" friendship.