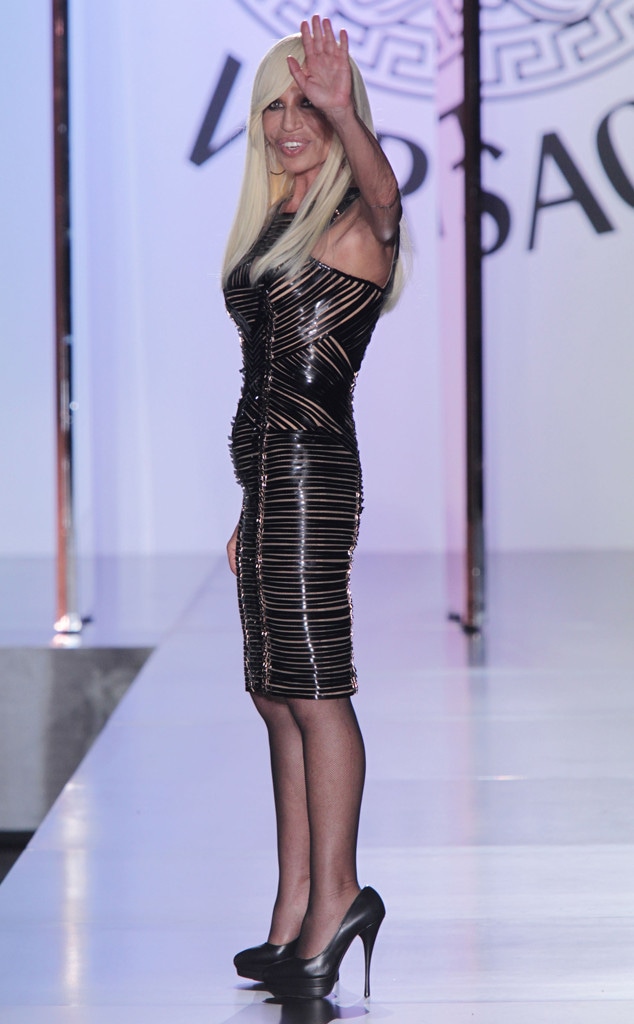 Antonio de Moraes Barros Filho/WireImage
At Versace, fur has reached its finale. 
The 40-year-old Italian luxury brand revealed it is ditching fur designs—a longtime element of the brand's aesthetic—for good in the name of people and the planet. "Fur? I am out of that," Artistic Director Donatella Versace told The Economist. "I don't want to kill animals to make fashion."
According to the company's announcement, this decision was spurred by a broader plan for Versace to take a more sustainable, conscious and environment-savvy approach moving forward. As an example, this plan is reflected in a new London boutique that is LEED certified; upcoming stores in Miami and Munich will be the same.   
Antonio de Moraes Barros Filho/WireImage, Vittorio Zunino Celotto/Getty Images, Catwalking/Getty Images
"Sustainability is a core part of the brand's journey into the future and Versace is constantly looking at all aspects of its business model to serve customers in an innovative, disruptive and responsible way," a statement read. "This includes paying close attention to the provenance and conditions under which all its products are produced and sourced to ensure adherence to the highest standards."
The change will be reflected in the 2019 collections and onward.  Versace follows fellow Italian brands like Giorgio Armani and Gucci who have also made the decision as of late to ban fur in the future. 
"Fur products already represent a minor part of the Versace's product line," CEO Jonathan Akeroyd said in a statement. 
"This commitment is part of a broader, sustainable innovation program the Company is pursuing, that includes not only a strong commitment to work across our entire supply chain, but also a strong and deep cultural shift that will benefit all employees."