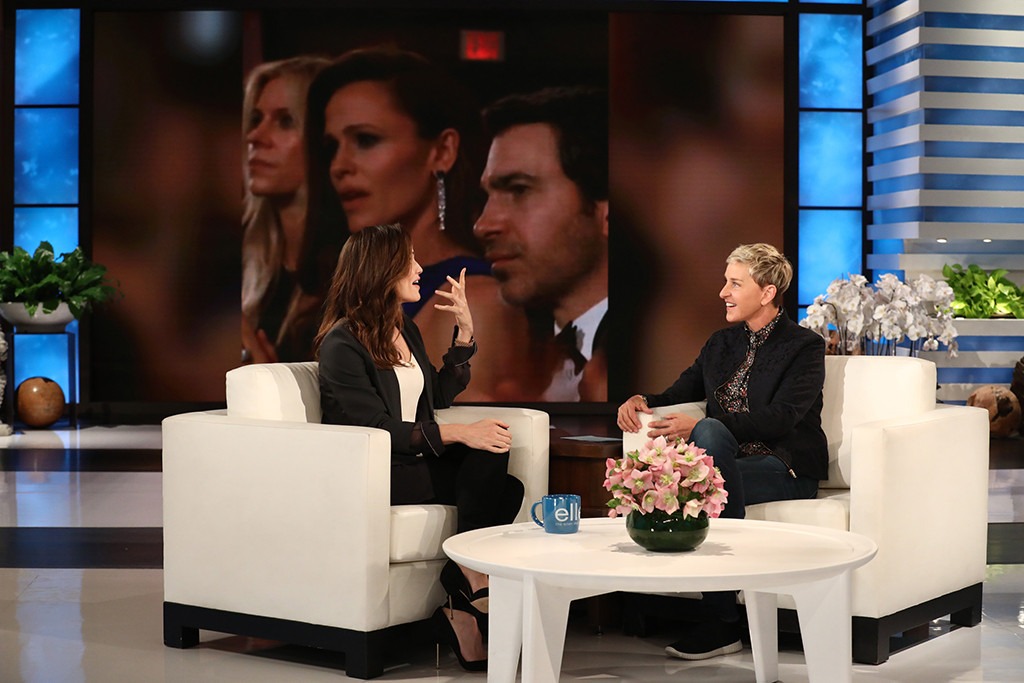 Michael Rozman/Warner Bros.
Don't ask Jennifer Garner about that viral facial expression she made at the 2018 Oscars—she doesn't know why she made it, either.
The 45-year-old actress spoke about the famous look on the Mar. 16 episode of The Ellen DeGeneres Show. 
For fans who missed the 90th Academy Awards, cameras caught Garner looking like she just realized something extremely important. She even stopped clapping and opened her mouth as if in awe. Twitter immediately turned the reaction into a meme, making jokes like "Jennifer Garner just realized she forgot to take the chicken out [of] the freezer."
"I can't even look at it. I can't!" Garner said on Friday's episode. "It's too embarrassing." 
But when Ellen DeGeneres asked Garner why she made the facial expression, the 13 Going on 30 star had no idea. 
"No, I wish I did," she replied. "I wish I had a better story about it."
Joking about the sporadic moment, she then added, "I mean, it could happen any minute," and recreated the silly pose. 
Looks like we'll never know what went on in Garner's head.
Watch the video to see her talk about the viral moment.
In addition to talking about her facial expressions, Garner talked about her new movie Love, Simon and her recent trip to the dentist that left her freaking out about the musical Hamilton after taking laughing gas. She also talked about taking her chicken Regina George for walks.
To see her full interview, tune into The Ellen DeGeneres Show Friday at 3:00 p.m. ET.