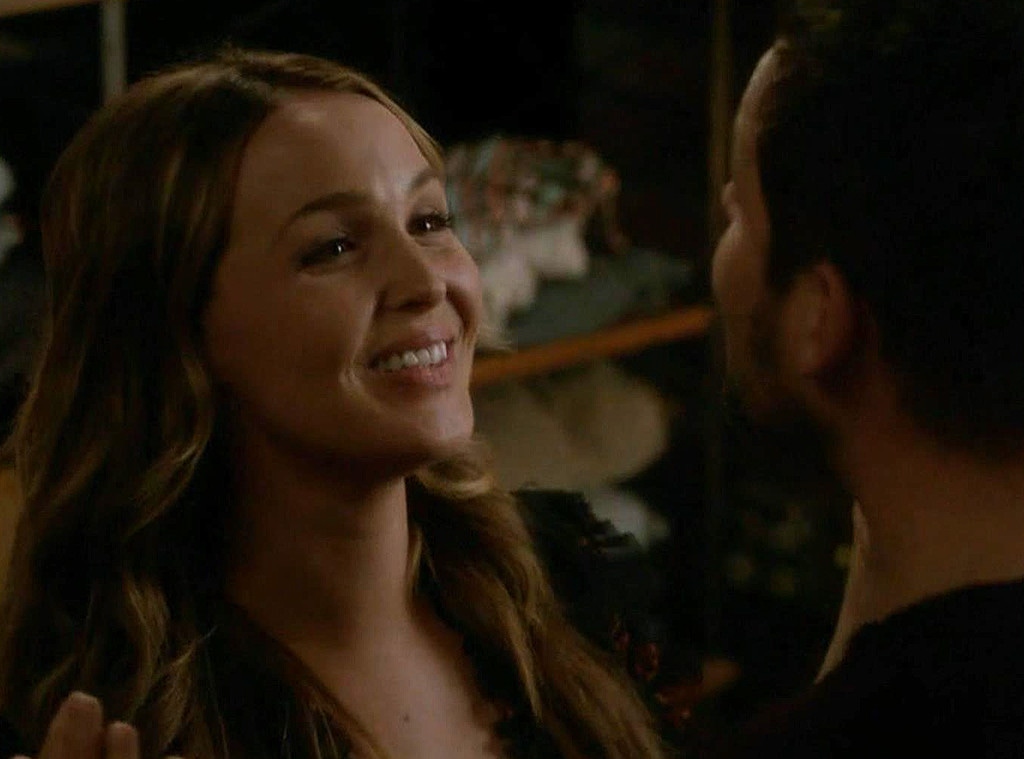 ABC
Took these two long enough! 
Jo (Camilla Luddington) and Alex (Justin Chambers) are finally engaged on Grey's Anatomy after maybe the longest most complicated journey of love this show has ever had—and that's truly saying something. 
Inspired by a heart transplant patient deep in the middle of his first love with his cosplay BFF (to the point where he doesn't want a transplant in case his new heart doesn't love his boyfriend in the same way), Grey's told the stories of a few first loves. Maggie's (Kelly McCreary) was, as to be expected, adorably nerdy, but Alex and Jo got some heartbreaking backstories to go with their already heartbreaking backstories. 
Jo was living in her car, unable to trust anyone and believing she was too screwed up to deserve any happiness anyone wanted to offer her. 
Alex's attempts at love were thwarted by his mother's mental illness, which scared off his girlfriend and convinced her he was crazy too. 
In present day, Jo started to think of where she could go and what she could do now that she was free of Paul, and Alex worried that he wasn't part of all that possibility. In the end, he was wrong. Jo put on that ring he offered her all those seasons ago and proposed to him, explaining that she never fit in and wanted to keep running from everything until she met Alex. 
"You're so screwed up that you make me make sense," she said. 
He said yes, obviously. 
Elsewhere, Maggie and Jackson continued their flirtation, Amelia and Owen had some great-sounding ex-sex, April got to know Koracick in basically every way possible, and Meredith wrestled with the fact that her mom might have stolen the work for her second Harper Avery from her BFF, and now it's keeping her from making mini livers. Ellis will haunt us all forever and all we want is for Mer to succeed! Stop this!! 
Grey's Anatomy airs Thursdays at 8 p.m. on ABC.