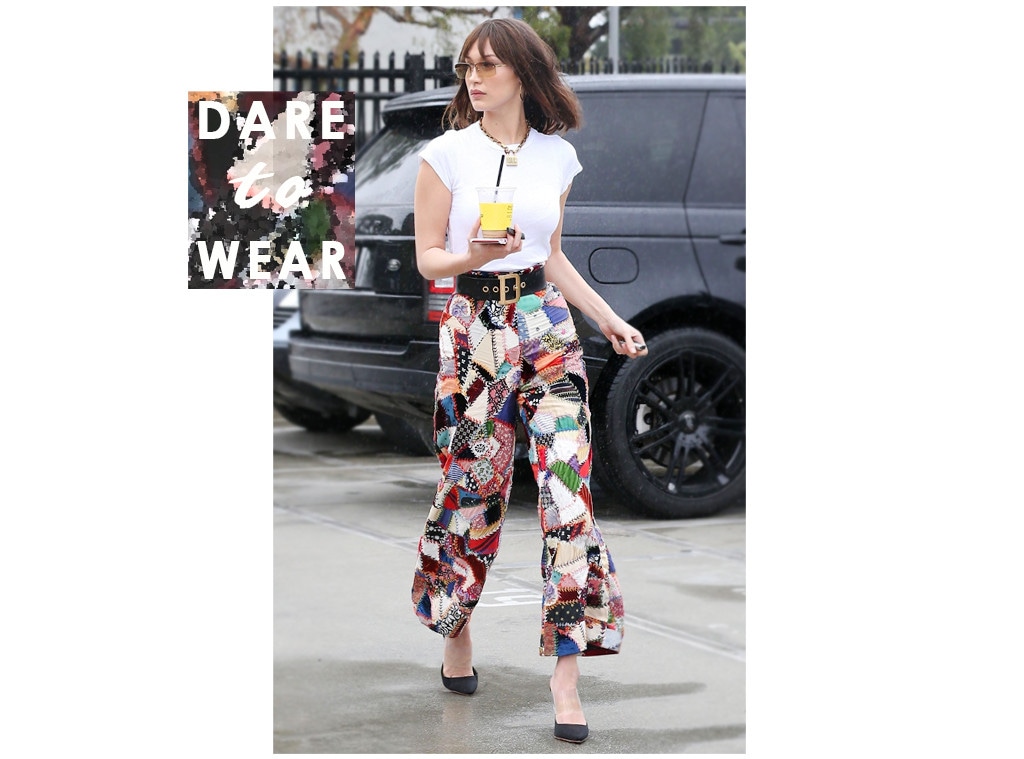 SPOT / Premiere / BACKGRID
Bella Hadid is putting a patch on your fashion lull with a new trend.
The supermodel was spotted in Los Angeles wearing a basic white T-shirt, Dior waist belt, Sophia Webster heels, caramel-tinted sunglasses from the Linda Farrow x Dries Van Noten collection and a budding trend: patchwork pants. The colorful bottoms from Dior are the star of her ensemble, forcing the other elements into supporting roles. 
They're so bright and epic that we wouldn't blame you for taking your family-made quilt to the tailors. Wouldn't your grandma be proud to see you walking down the street like the It Girl you were born to be in her creation?
Even so, you don't have to transform your family heirloom. There's plenty of patchwork to go around.