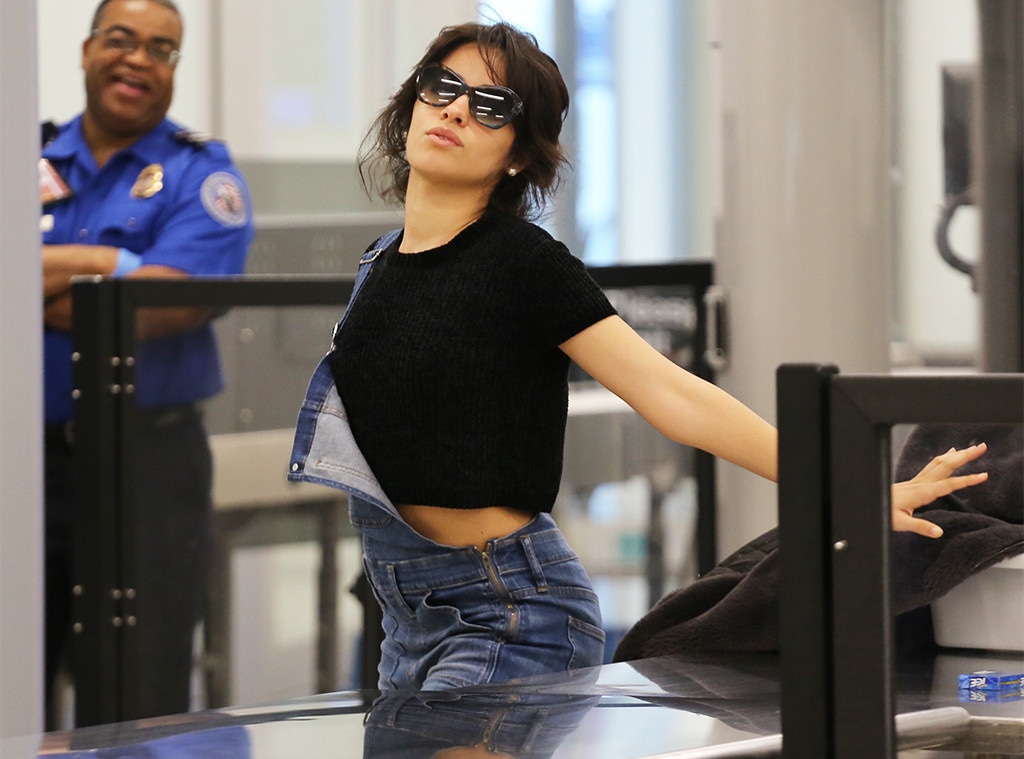 GEE ROCK / SPLASH NEWS
Camila Cabello likes to strike a pose...in front of the TSA!
On Wednesday, paparazzi photographed the 21-year-old singer going through airport security at LAX. Instead of ignoring them, as most celebrities do, she took the opportunity to have some fun. After putting her jacket in a plastic bin and just before walking through a metal detector, she struck some mock-glamorous and playful poses.
"Lmao it's kinda like when life throws u lemons, make lemonade...," Cabello tweeted on Thursday. "If they're taking pictures, might as well do a photoshoot."
Cabello is performing at the 2018 Lollapalooza music festival in Argentina and Chile this weekend. She arrived in the former country on Thursday.
Cabello will also have plenty of time for more airport security photo shoots this year.