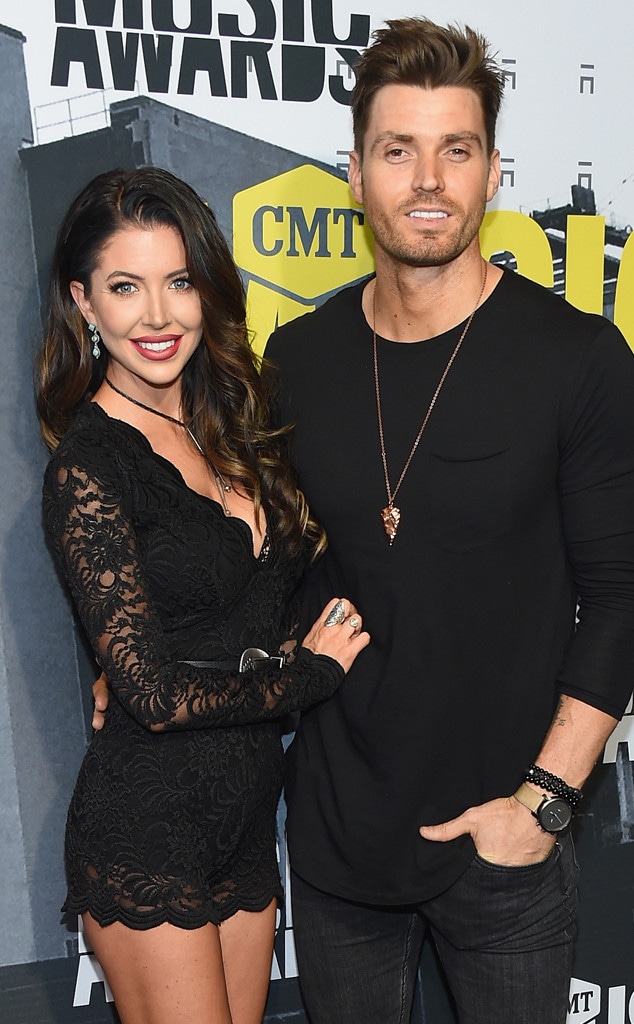 Michael Loccisano/Getty Images For CMT
Luke Pell has rekindling an old flame following some drama on Bachelor Nation and has made their relationship Instagram official.
The Bachelor Winter Games and fan-favorite The Bachelorette season 12 alum, who lives in Nashville, has been dating Holly Allen, a Los Angeles resident and former Miss Wyoming USA, for the past couple of months.
The two had maintained a long-distance relationship for several months last year, E! News has learned. In June, they attended the 2017 CMT Music Awards together and also hung out with The Bachelorette season 11 star Kaitlyn Bristowe and her fiancé Shawn Booth at a Bumble promotional event.
"Sometimes there's more than what you see on [TV]," Pell wrote on Instagram on Wednesday, alongside a photo of him and Allen—who is tagged—walking together as a plane flies above them.
It marked the first time he has posted a picture of her. In his post, he also quoted comments believed to be the words of the late Mother Theresa.
On The Bachelor Winter Games, which aired in February, Pell got together with Swedish contestant Nastassia Yaramchuk. They soon split.
"Through filming Bachelor Winter Games and the conversations Luke had with Stassi, shortly after that he knew there wasn't a future with her [Stassi]," a source close to Pell told E! News exclusively. "And after explaining to her what he was looking for in a relationship, he realized that his heart was with someone who he had been broken up with months earlier. Holly and Luke have been dating again since January after she came back from Bali."
In February, People reported that Pell and Allen got back together in January, quoting him as saying, "That was the greatest decision I've made. We're together now and stronger than ever. I'm in love with her. I'm just thankful that going on this show helped me to find where my heart really was and who my heart was with."
"I originally went on [Winter Games] after a breakup, a relationship I had last year that was a non-Bachelor relationship," Pell said. "During that time, I really started reflecting on where my heart was at and I started thinking a lot about my ex, honestly. I came to the epiphany of saying, 'My heart is with somebody else.' I wanted to make that clear, and that didn't take away from the fact that Stassi and I had that initial connection. She's amazing and she's great, and I want the best for her."
He added, "I went on the show to find love, and I did find love. It made me realize where my heart was, and that was to reconcile with my ex."
—Reporting by Alli Rosenbloom