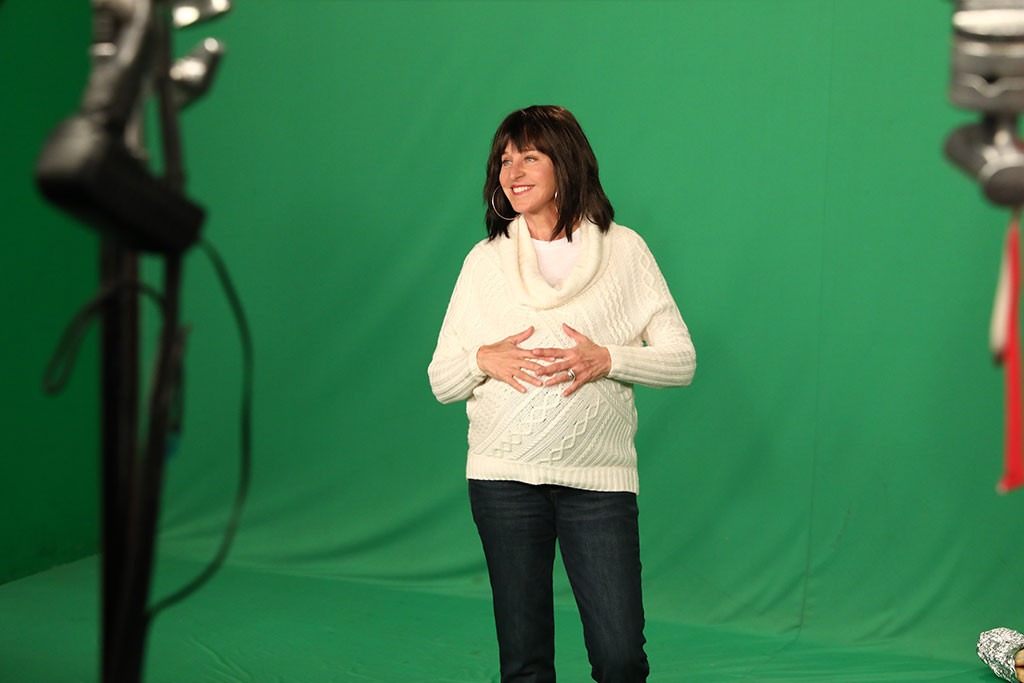 Michael Rozman/Warner Bros.
The mystery is finally over!
Two months after the arrival of Kim Kardashian and Kanye West's third baby, daughter Chicago West, the world gets to meet the woman responsible for carrying the newest member of the Kardashian-West family—and it's all thanks to Ellen DeGeneres. 
The daytime talk show host shared the true identity of the woman during her daily show on Thursday. Drumroll please...
It was Ellen! Well, not really, but the comedian toyed with the idea of being the surrogate by putting herself into the season 14 finale of Keeping Up With the Kardashians when Kim brought her real surrogate to meet her mom and sisters. 
Thanks to some expert editing, DeGeneres appeared in the kitchen with the Kardashians dressed with a baby bump and wig. "Hey, girlfriends!" she said as she appeared. "Nice to meet y'all." While they offered her something to eat, she came with her own snack—a bunch of Olive Garden breadsticks. 
In the faux scene, the star asked for some beer before realizing she's not supposed to do that. "Shoot. I just remembered I'm not allowed alcohol—do you have wine?" she asked the sisters, including Khloe Kardashian, Kendall Jenner and Kylie Jenner.  
In addition to trying to sneak selfies with Kim while she's explaining the episode, DeGeneres also coyly stole some cash out of Kris Jenner's wallet. 
"I kept it pretty quiet. I was Kim's surrogate," DeGeneres concluded. "I'm still doing my Kegel exercises."