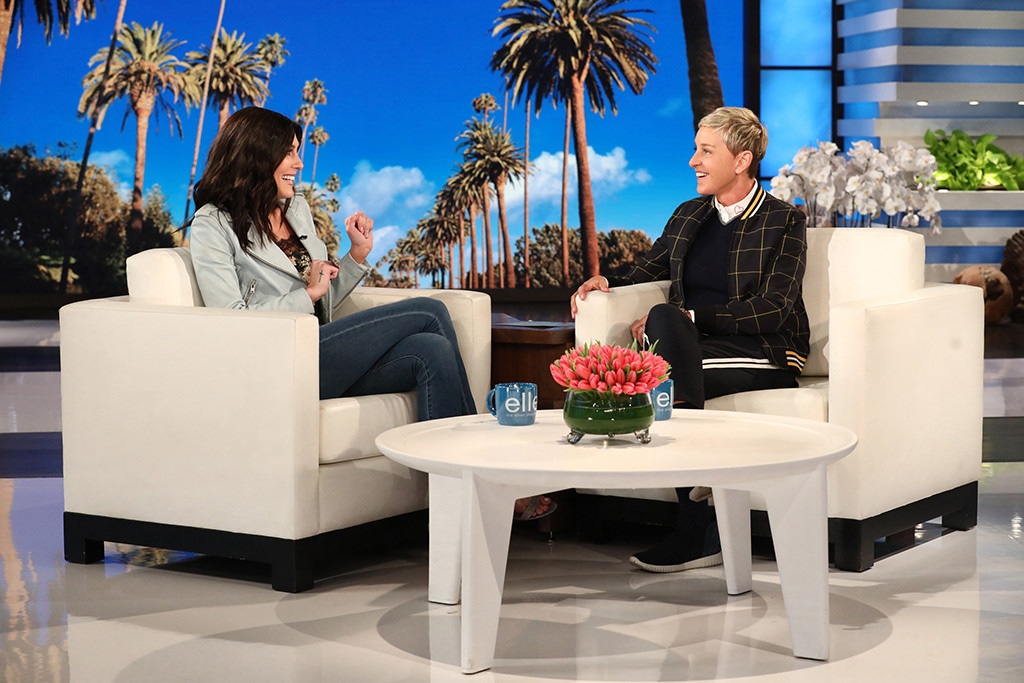 Michael Rozman/Warner Bros.
Becca Kufrin is about to start her journey as The Bachelorette, and there's one man she really wants to step out of the limo: Michael Strahan.
The 27-year-old publicist gushed about her celebrity crush on Thursday's episode of The Ellen DeGeneres Show.
"I just love the gap tooth," Kufrin told Ellen DeGeneres. "I do! Just everything about him."
In fact, Kufrin said it would be "game over" for the other suitors if the Good Morning America co-host appeared on her season. 
"It would be a really short season," she said. 
What do you say, Strahan? Would you accept Kufrin's rose? 
Watch the video to see Kufrin talk about her love for the anchor.
During the Mar. 15 episode, Kufrin told DeGeneres she starts filming her season tomorrow—and it sounded like that first night of handing out roses is a long one.
"I think I was there at 8:30 at night until 8:30 the next morning," Kufrin said, remembering that first night on Bachelor Arie Luyendyk Jr.'s season "So, it's long."
To help her out, DeGeneres gave Kufrin a Bachelorette survival kit, which included 5-Hour Energy; an Ellen DeGeneres book, robe and sleep mask and a sealed rose that Kufrin is supposed to use only when she's ready to tell the man of her dreams she loves him. The host also gifted her mints and a framed picture of Strahan. 
"Awww, this is going to go by my bed," Kufrin said. "Would this be a cute couple? Is this good?"
Kufrin is certainly ready to find the one. Bachelor Nation first met her on Luyendyk's season of The Bachelor. Luyendyk proposed to Kufrin on the season finale, but then broke up with her and proposed to runner-up Lauren Burnham on The Bachelor: After the Final Rose.
Good luck on your journey to find love, Becca!