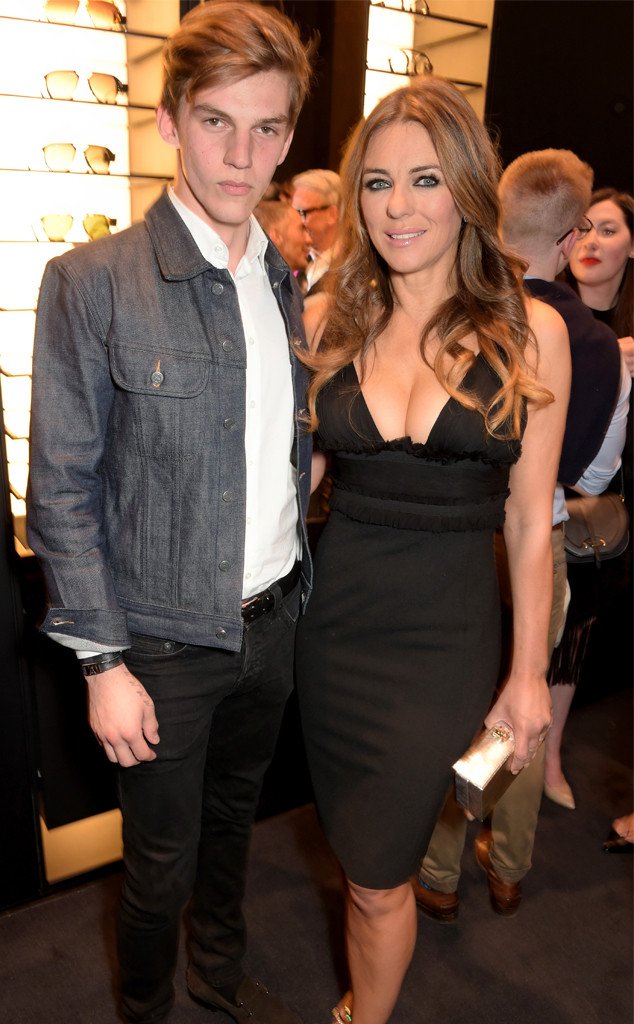 David M. Benett/Getty Images for DSQUARED2
He's looking good!
Elizabeth Hurley's nephew Miles Hurley has been photographed for the first time since being stabbed multiple times in a violent road rage incident in London last Thursday.
In the photo, posted by friend @bazyfish, the 21-year-old is photographed in a robe and next to a rapper known as Romz, who is believed to be the other stabbing victim.
The photo is captioned, "MY SURVIVORS. Grateful."
Eagle-eye fans will note that there's a newspaper in the photo, which mentions Miles' attack in the headline.
E! News previously reported that Miles was attacked at Nine Elms, South West London on March 8.
London's Metropolitan Police confirmed to E! News that an ambulance arrived at the scene and discovered two 21-year-old men with stab wounds. They said they got in a minor car crash with another vehicle, then got into an argument with its occupants, and then drove off and parked. The other vehicle followed them and its occupants, a group of men, got out and assaulted the victims before driving off.