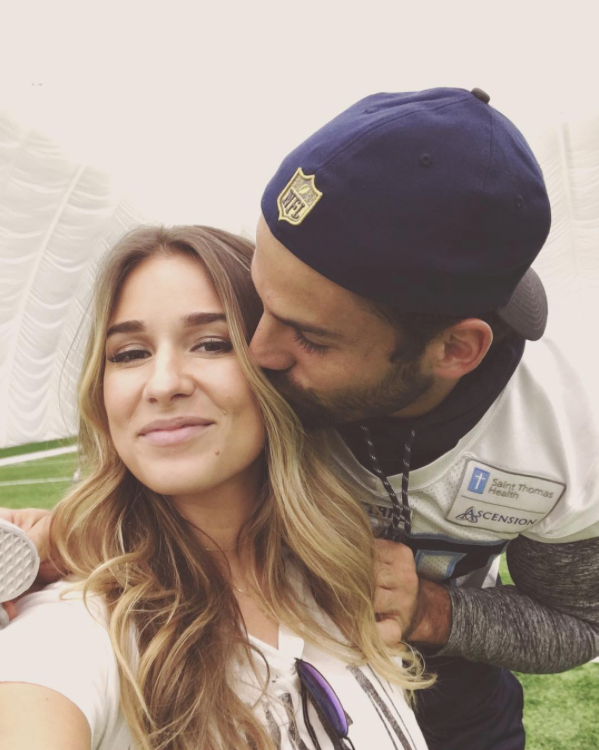 Instagram
Eric Deckerand Jessie James Deckercould write a how-to on keeping the romance alive, even when the house starts to get crowded.
They're just weeks away from welcoming their third child together—it's a boy!—and they couldn't be more excited to expand their family, which so far includes 3 1/2-year-old daughter Vivianne Rose and 2-year-old son Eric Thomas II. But being soon-to-be parents of three hasn't taken them away from their usual routine of constantly complimenting each other's bodies and souls on social media; stealing away for date nights; and doing ridiculously adorable things like singing together in the car and wearing matching Christmas pajamas.
Well, the later stages of pregnancy are starting to get in the way a little...
On Sunday Jessie shared a photo of herself at 36 weeks and "beyond uncomfortable." And she was already peeing every 30 minutes six weeks ago.