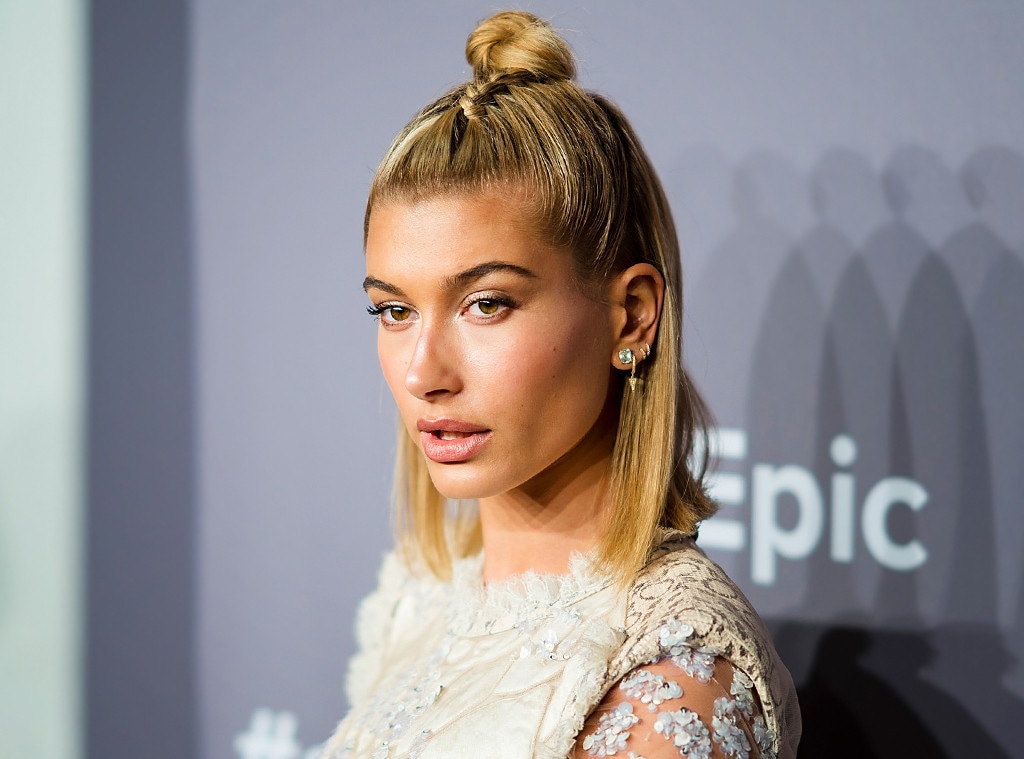 Michael Stewart/FilmMagic
Hailey Baldwin's hairstyle is easier than you think. 
At first glance, it may seem that her look for the amfAR Gala New York 2018 is beyond the means of the average person. It features a cornrow, intricate-looking bun and straight hair—three individual styles that can be tricky to achieve. However, if you can do all three techniques (even fairly well), there's good news: You can recreate her look with ease.
With five steps, no matter the texture or curl pattern of your hair, you can wear the style with a beautiful gown for an upscale event, or you can pair with a crochet crop top, place small flowers in the braid, apply a little glitter makeup and sport the look at any festival on your 2018 schedule.
Just in time for spring, PRIV hairstylist Ashanti Crawford broke down the look into 5 steps, so you can rock the style any time. 
Check them out below!