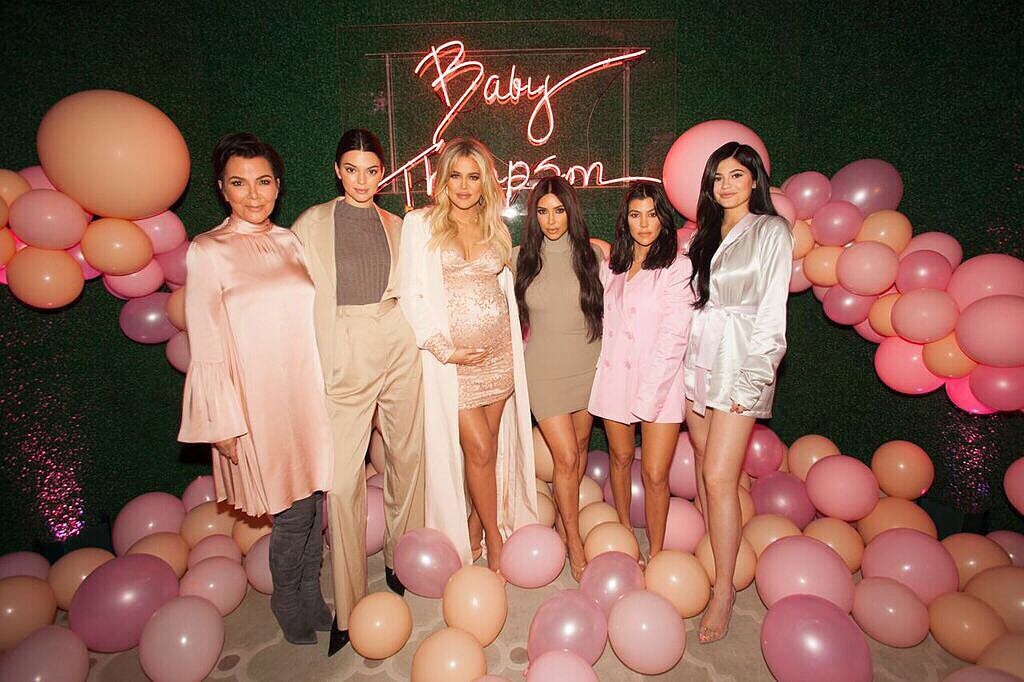 Instagram
Khloe Kardashian is getting ready to welcome her first child with boyfriend Tristan Thompson by stocking up on items from her baby registry. No surprise here, the mother-to-be has luxurious taste. The 33-year-old Keeping Up With the Kardashians star registered via Amazon Baby Registry and all of her items add up to more than $6,000—about $6,875 if you assume the lowest price.
"I have been looking forward to becoming a mom for a long time," Khloe tells Amazon, "and am so excited to be getting close to my daughter's birth."
Starting with her baby girl's nursery, Khloe hopes to receive a $649 Babyletto convertible crib—perfect for when her little one is ready to move on to a big girl bed. She's also requesting a $499.99 Dorel Baby Relax Glider to rock her daughter to sleep, as well as a $344.49 Lifenest crib mattress and $279.99 Halo swivel bassinet. However, not all of her wish-list items come with a hefty price tag. She also has her eye on a $36.50 Skip Hop owl nightlight. 
With her shows and Good American empire to run, Khloe is always on the go. So, she's asked for a $749.99 Uppababy stroller and $299.97 Peg Perego car seat to help bring baby along.   
Fans also know Khloe likes to joke about her Khlo-CD and wants a few things to help keep her house tidy once the baby arrives. A $699.99 Dyson Cyclone V10 Absolute vacuum and $495.98 Dyson air purifier are just some of her must-have items.
"Everyone knows I like my house super clean and organized!" Khloe says. "I am counting on these products to help."
When it comes to keeping the baby clean, Khloe would like to use the $59.99 4Moms infant tub and a $15.98 American Baby Company towel set. She also has a $7.41 Nuby bath tub alphabet set and $13.98 Boon building bath pipes toy set for some fun in the tub. And to ensure the baby is squeaky clean and nice dry, Khloe has asked for a $34.99 Mustela newborn bath and skin care gift set, as well as a $12.95 Burt's Bee's baby hooded towel
"I am so looking forward to the routine of winding my daughter down with a warm bath and getting cozy for bedtime," Khloe says. 
As for diaper duty, a $66.84 Ubbi diaper pail, $99 Naturepedic changing pad and $32.94 WaterWipes are all on the list.
"I know I'll go through wipes like crazy on my baby's tushy," Khloe says, "so I wanted to make sure I had the best possible for her sensitive skin."
She also hopes to receive $12.80 Bambo Nature baby diapers, a $23.73 Burt's Bees baby changing pad cover and a $17.12 Trend Lab diaper caddy to carry all the essentials.
And because the baby is entering the Kardashian family, you know she'll be stylish. The reality star also wants Apericots bodysuits ($7.99 to $11.99), KicKee Ruffle Footies ($26.99 to $48) and Amazing Baby swaddle blankets ($39.97).
"I cannot wait to start dressing Khloe's angel baby girl," sister Kourtney Kardashian tells Amazon.
In fact, Kourtney has helped her younger sister pick out a few things for the baby, including these $175 DockATot delux+ dock baby lounger.
"I discovered these special co-sleeping pods when Penelope was born, which are amazing for safe and comfortable co-sleeping,"  Kourtney says. "They are also perfect for travelling."
In addition, Khloe is asking for a few feeding items, including a $69 The First Years bottle warmer, a $63.91 Dr. Brown's bottle sterilizer and a $318.82 Medela freestyle breast pump. She's also requested Phillips AVENT natural baby bottles ($33.11) and steam sterilizer ($64.99), as well as a $19.79 Dr. Brown's newborn feeding set. Furthermore, she's asked for a $179.00 Baby Brezza formula dispenser, a $38.95 My Breast Friend nursing pillow and a $9 box of Hipp Organic baby rice.
And because her future child's health and safety is her utmost priority, Khloe is requesting a few things to ensure her baby's wellbeing, including an $7.38 Summer infant pacifier thermometer, a $16.15 Summer infant nursery care kit and $299.99 Owlet Smart Sock baby monitor to track the little one's oxygen levels and heart rate. She's also requested Mommy's Bliss Gripe Water ($17.98) in case the baby experiences stomach discomfort. 
Still, Khloe knows she has to take care of herself, too and has asked for a few new-mother items, like a $38 Mama Mio tummy rub oil, $12.95 Earth Mama herbal perineal spray and $10.36 Burt's Bees Mama Bee belly butter. She's also requested Earth Mama nipple butter ($12.99), Mustela stretch mark cream ($30), Mommy Knows Best nipple cream ($11.99) and Mama Mio tummy rub butter ($36). Plus, she's asked  for a $53.59 Queen Rose pregnancy pillow to stay comfy until her little girl arrives.
When it comes to playtime for baby, Khloe has asked for an $89.99 Skip Hop arch activity gym and a $14.23 Manhattan Toy rattle and teether. And for relaxing with the baby, Khloe has asked for a $219.99 4moms mamaRoo 4 infant seat, as well as plenty of books for mom and baby ($139.97) and an Amazon Kindle Oasis ($279.99).
"Books have always been such a big part of our childhood memories, and now my memories with my own children," Kourtney tells Amazon. "You can never have too many books, I like starting them early with these fabric ones."
An $84.99 Amazon Echo is also on her wish-list.
Amazon Baby Registry also sponsored Khloe's recent baby shower. The reality star was surrounded by family and friends, includinggrandma Mary Jo Campbell, Kim Kardashian, niece North West, Kris Jenner,Kendall Jenner, Kylie Jenner, Kourtney and niece Penelope Disick. 
To see Khloe's full registry, click on the link.
We can't wait until the little one arrives!