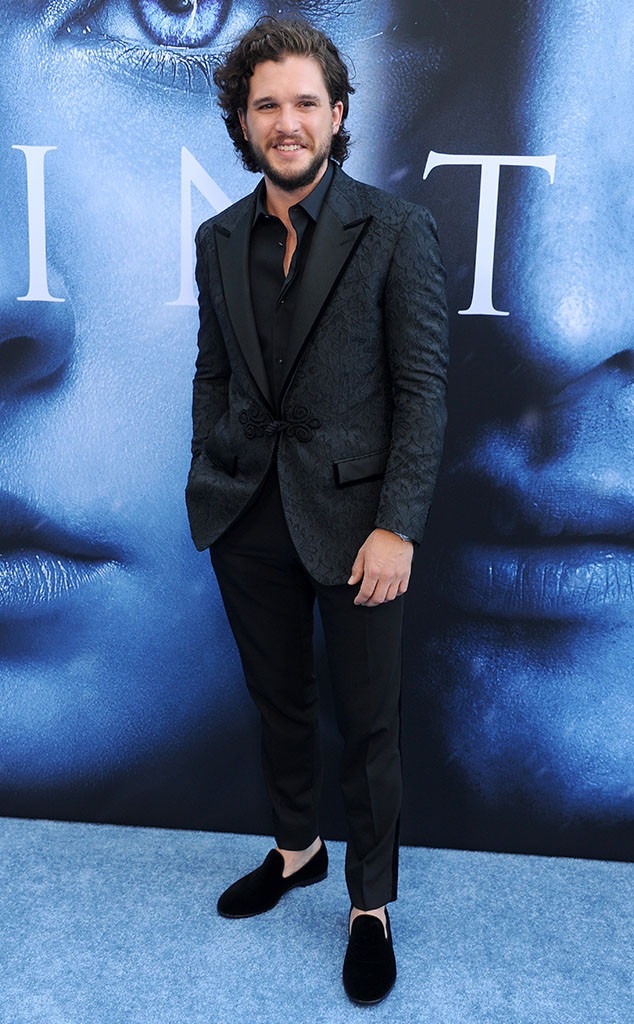 Gregg DeGuire/WireImage
Kit Harington knows nothing concrete about a Game of Thrones spinoff, and if one is made, he is not going to be in it. 
Last June, it was revealed that HBO plans to produce a prequel series and was weighing five possible ideas.
Harington, who plays Jon Snow on Game of Thrones, told GQ Italia that while he thinks there may be spinoffs, he was "not going to be involved."
He said that the great thing about the show is that HBO could set a prequel "300 years earlier and save a lot of money" because the cast has become "very expensive."
In June 2016, Deadline reported that Harington and co-stars Peter Dinklage, Lena Headey, Emilia Clarke and Nikolaj Coster-Waldau would be paid more than $500,000 per episode for season seven, which ended in 2017. HBO does not comment on cast salaries.
Harington will reprise his role in the eighth and final season of Game of Thrones, which is set to premiere in 2019.
When asked about his future plans, the actor told GQ Italia that he has thought about doing more movie acting, starring in a play or another series and taking two months off and spending quality time with his fiancée, former Game of Thrones co-star Rose Leslie.