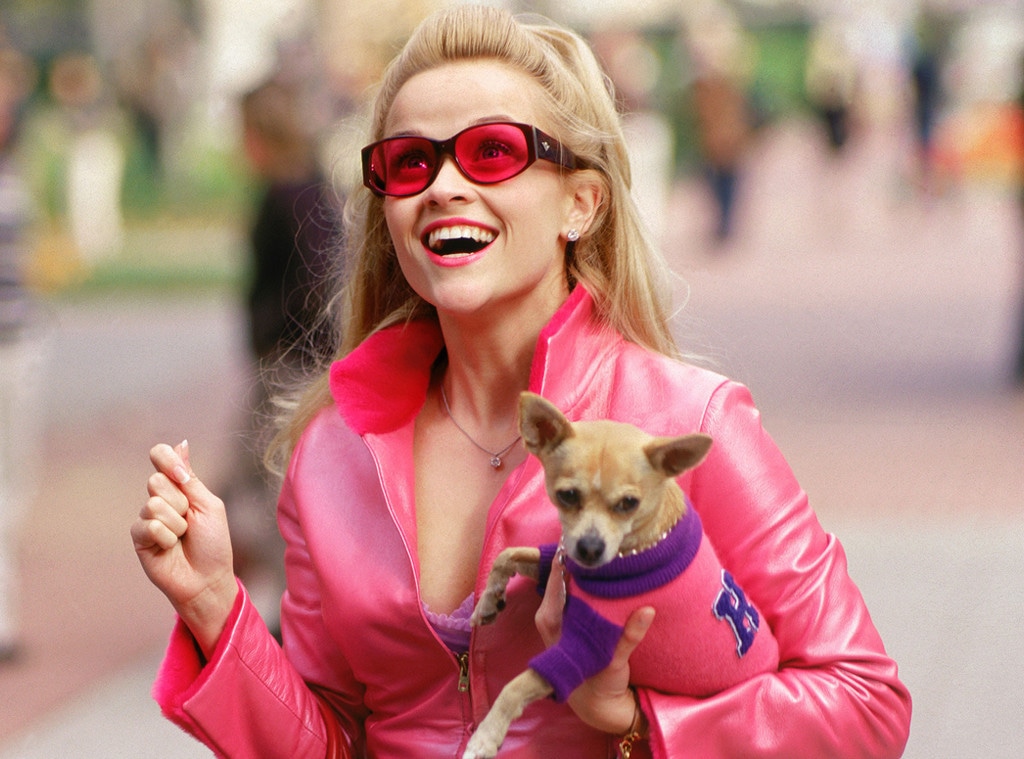 Metro-Goldwyn-Mayer
This moment was one for the Harvard Law books. 
As fans of Reese Witherspoon well know, the Oscar winner famously played ambitious sorority girl-turned-Harvard Law School valedictorian Elle Woods back in 2001's Legally Blonde, inspiring countless girls to pursue their dreams no matter the doubt and boundaries in their paths. Fast forward nearly two decades later, Witherspoon is gearing up to debut her latest silver screen performance as Mrs. Whatsit in A Wrinkle in Time.
As such, she's been joining co-stars Mindy Kaling and Oprah Winfrey for interviews with the press, this week in London. During one interview, the trio of women met with reporter Lucy Jayne Ford, who kicked off her sit-down with a very special gift for Witherspoon. 
"I actually wrote 15,000 words on you once. I wrote my university dissertation on Legally Blonde and strong female characters," she told the star, who was visibly shocked and in awe. 
"Thank you! That really touches my heart," the actress sweetly told her, with an added "Wow" from Kaling and Winfrey. "That's amazing. Thank you. That means a lot to me," Witherspoon reiterated. 
Before the interview ended, Witherspoon wanted to point out one small—but very important—detail. "I have one question about this—is it scented?" she asked, referencing Woods' famously scented résumés on pink paper.  
"I actually put perfume on it before I left," Ford admitted with a laugh. "I know you did!" Witherspoon quipped. 
Ford chronicled the entire sequence of events on social media, including this additional detail: "Not captured on camera: Oprah thoughtfully flicking through it and reading the section where I reference her book."
For anyone interested in reading the dissertation, the writer even shared a link to download the document on Twitter. 
Needless to say, this was an A+ moment indeed.