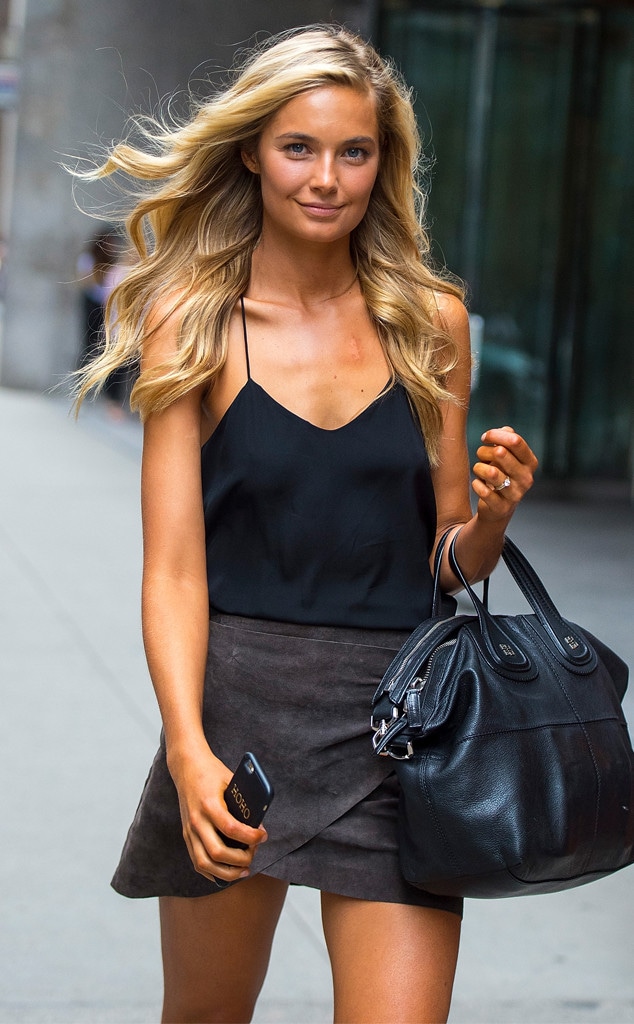 Gotham/GC Images
Victoria Secret's model Bridget Malcolm is loving the skin she's in.
The 26-year-old Australian model shared a picture of her in a bikini on Instagram Tuesday and described the pressures she faced to fit a certain body type. 
"This girl is not fat. I remember around when this photo was taken, I had been told that I needed to lose weight. Not for the first time and not for the last time," she wrote. "Always fun trying to act like you're confident and happy in swimwear when you're at war with your body..."
This isn't the first time Malcolm has reflected on her relationship with her body. In the "scariest blog post" she'd ever written, the runway star opened up about her promise to "make peace" with her body.
"I threw away my scales, my measuring tape and my body checking. I threw away all my clothes from when I was at my smallest. I deleted all the gym selfies from my instagram, and all of the "progress" shots from my phone," she wrote. "Basically, I wanted no point of reference any more of a time when I was smaller, or larger. I just wanted to stop looking in mirrors and telling myself that I was "too fat", and "not doing enough."
However, Malcolm claimed this was easier said than done and that she was trying to "undo 12 years of being told to lose weight and 'tone up.'" After a day of criticizing herself on set, Malcolm spoke with a colleague who told her there were two paths in life: the "easy, shady" ego path and the "right, harder, harsher way."
"And that was it," she wrote. "I looked at my life, and I realized through obsessing over my body I was selecting the easy path. I was choosing to focus on externality, and ignoring the larger picture. I was choosing the ego path." 
Ever since then, Malcolm has focused on having a positive relationship with her body.
"If body talk came up with friends, I shut it down and refused to engage. If I felt the need to look in a mirror, I read a book instead," she wrote. "When I was ordering food for dinner, I ordered what I wanted. And strangely enough—the need to gorge myself is slowly fading away. But most importantly, when I saw my body reflected back at me, I said nice things to myself. I chose to empower my self."
While the journey wasn't always easy, Malcolm is well on her way to accepting and embracing her body.
"I have gained weight. And I do not give a f--k about it," she wrote. "My life is so much more than my jean size. And every day when that voice in my head tries to tell me I am worthless, it gets a little easier to shut it down. I am setting myself free slowly."