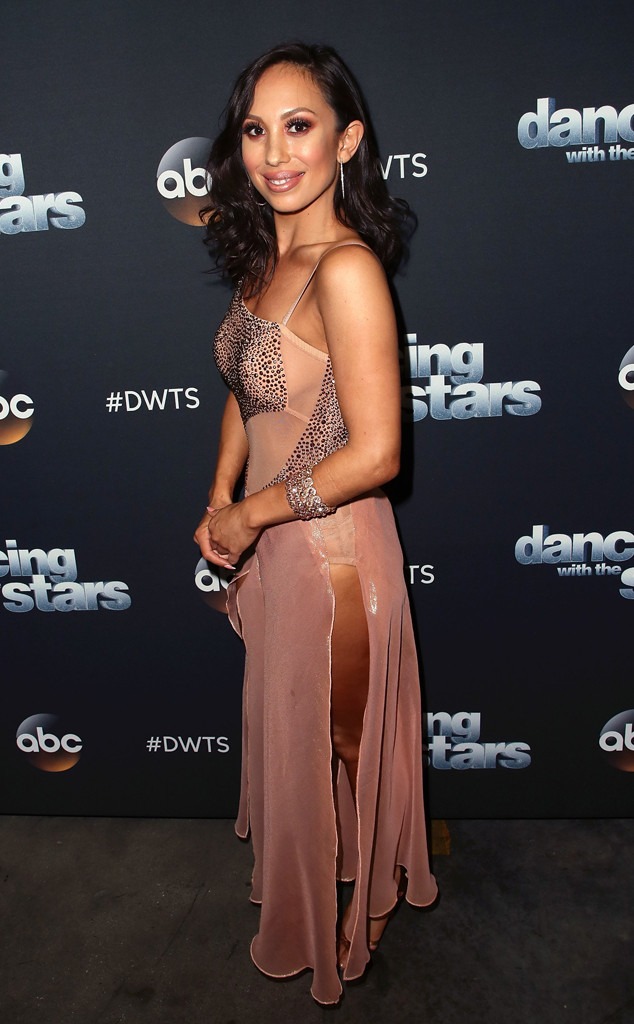 David Livingston/Getty Images
Cheryl Burke is hitting the pause button on social media.
On Tuesday evening, the Dancing With the Stars pro announced to her Instagram and Twitter followers that she won't be posting for the immediate future.
"I'm dealing with some personal things right now and need to take a break from social media," Cheryl wrote. "Thanks for understanding and remember to tell the people who are important to you just how much you love them each and everyday."
She would sign the note, "Xoxo Cheryl."
Immediate reaction from fans and followers was supportive and encouraging as the Dancing Lessons author signed off from the sites.
It's been a big year for Cheryl who continues her romance with Matthew Lawrence. After a stint on Dance Moms and competing on Dancing With the Stars with partner Terrell Owens, the dancer continued working on her CeeBee activewear line as seen on QVC.
And while Cheryl is staying mum on the specific reasons behind her break, she certainly isn't the first—or last—celeb to take a well-deserved hiatus from social media.
Iggy Azalea, Ed Sheeran, Kerry Washington and Demi Lovato are just some of the familiar faces who have taken a step back at one point in their career.
And as it turned out, they all eventually returned to social media in some capacity. Hope to hear from you soon Cheryl.