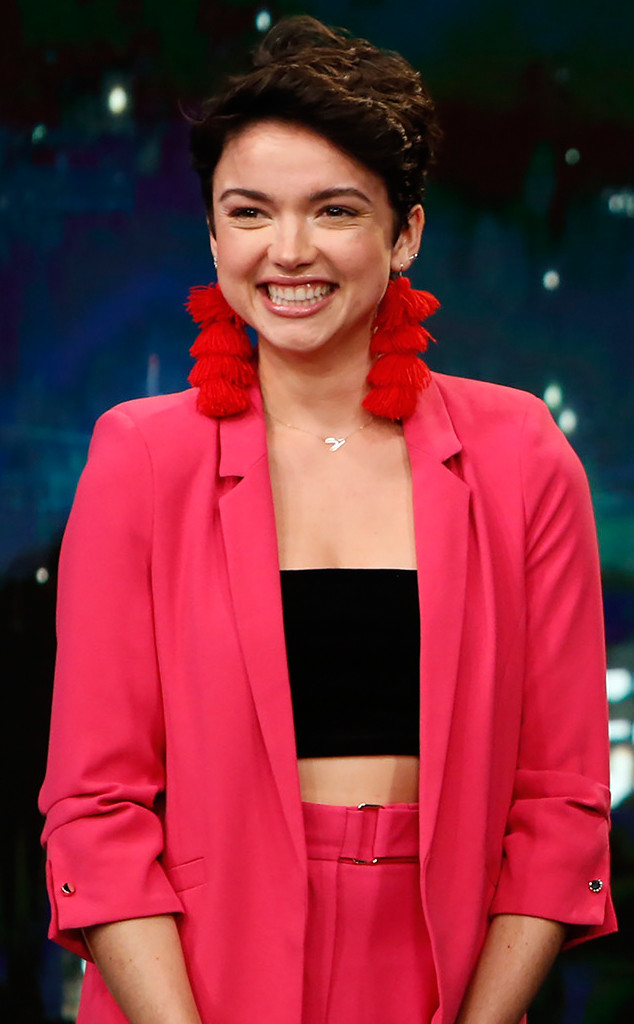 Randy Holmes/ABC
Bekah Martinez certainly gave it her all when applying to be on The Bachelor.
The 23-year-old Calif. native took to Instagram today to share a photo that she submitted before appearing on Season 22 of the hit show, then vying to win former Bachelorette contestant Peter Kraus' heart.
But as viewers of the show know, it was Arie Luyendyk Jr. who ended up being this season's Bachelor star.
In the photo, Bekah can be seen painting her and Peter's names on a wall while going braless in overalls and a headband.
She captioned the hilarious throwback, "THESE ARE THE LENGTHS MY CHEESY ASS REALLY WENT TO FOR MY BACHELOR CASTING PHOTOS #Blindsided #DidntKnowWhatWasComing (this isn't me hitting on ol' Pete. He's too busy cuddling with his dog and doing pull-ups or something)"