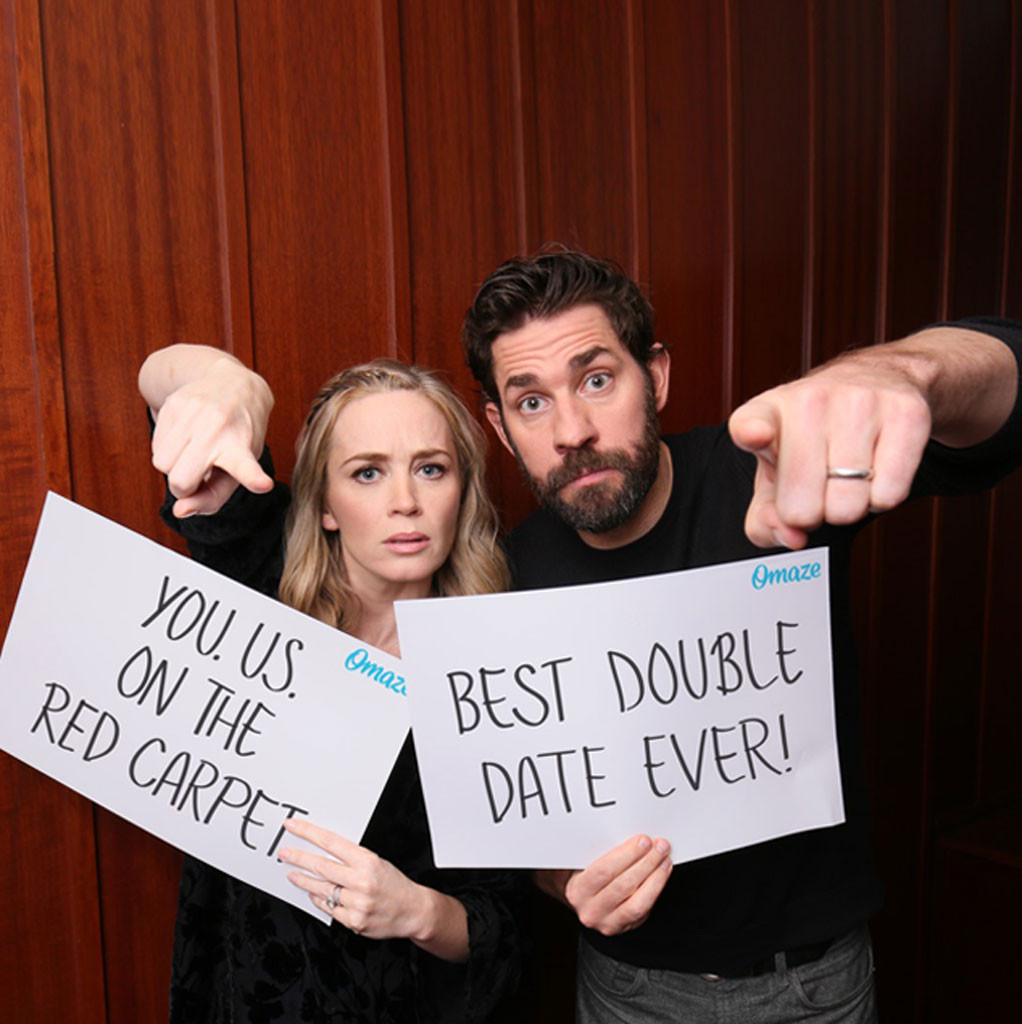 YouTube/Amaze
John Krasinski and Emily Blunt aren't single, but they're most definitely ready to mingle.
The A-list couple has partnered with Omaze to offer fans the chance to go on a double date with them to the premiere of their upcoming horror flick, A Quiet Place. In a digital video exclusive to E! News, John and Emily play up their charm (with varying degrees of success) as they film take after take of their double date pitch.
"We're so, so excited," Emily gushes. "We never get out!"
One attempt sounds a bit "too desperate," they admit, while another makes them "sound like cops." John even tries out a new celebrity nickname for the married pair, but Emily has some thoughts on "Krunt."