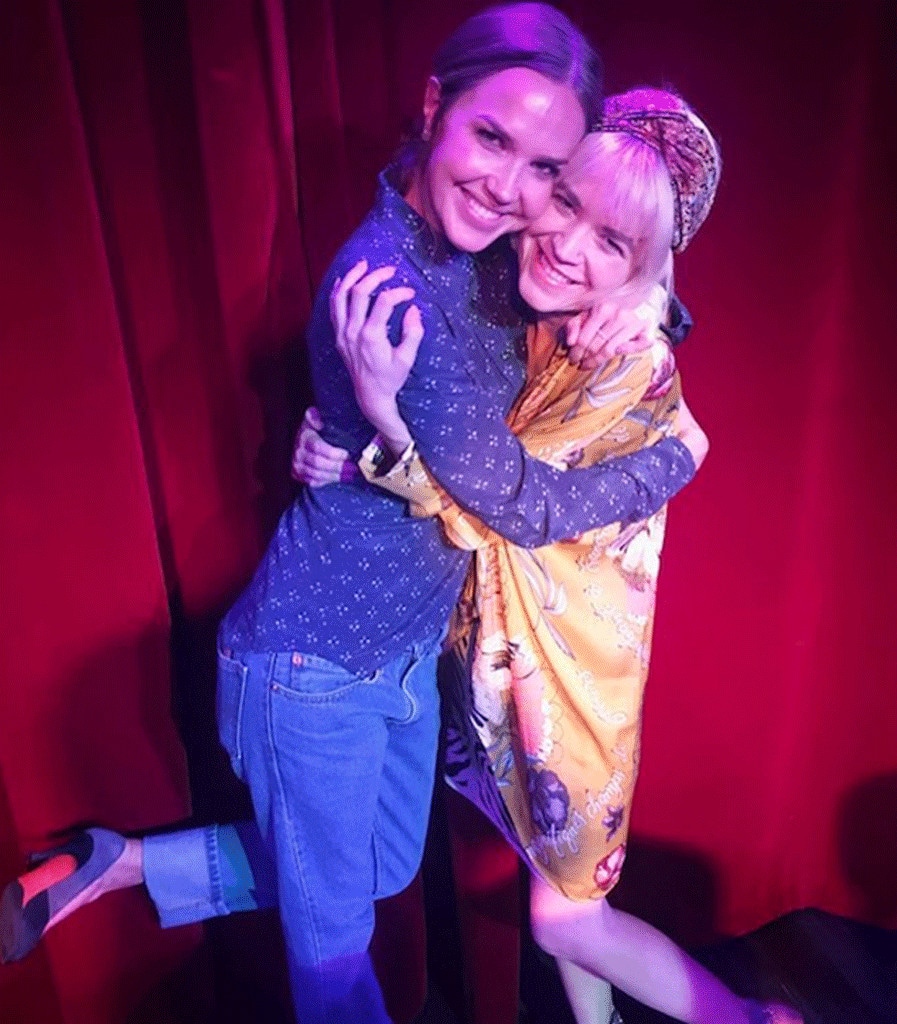 Instagram
It's been exactly one month since Fifty Shades Freed's Arielle Kebbel revealed that her sister, Julia Kebbel, had been found.
As E! News previously reported, the 33-year-old actress made a public plea on multiple social media platforms in early February for the safe return of her missing relative. And now, Julia is breaking her silence for the first time since the harrowing ordeal.
In a post uploaded to Arielle's Instagram account today, Julia wrote a message to her sister's 515,000 followers.
"My name is Julia Kebbel," she revealed in the post. "I have bipolar disorder and suffered a severe episode at the end of January, 2018. It led to me experiencing a psychotic break from reality, during which time, I went missing with my dog, Cindy. Thanks to my wonderful family, friends, colleagues and many good Samaritans who didn't even know me, I am now safe (Cindy too) and extremely grateful for the treatment and care I'm getting."
Frederick M. Brown/Getty ImagesJesse Grant/Getty Images for AMC
She continued," I would like to thank every person involved in the search for us for your incredible outpouring of support and love. On my road to recovery, I am hoping to help raise awareness of mental health disorders, including fighting the stigmatization of these illnesses that affect so many. I proudly stand with you."
Arielle announced that her sister went missing in early February.
"ALERT. My SISTER JULIA KEBBEL is MISSING. She was last seen in silver lake, walking her chocolate lab, Cindy, at 11 pm wed night. 1/31/18," the 32-year-old star wrote online. "She has tattoos on both forearms. She has a spiritual symbol w/ a key and the words promise on one forearm and a blue Phoenix rising on the other."
And on Feb. 13, the actress announced Julia's safe return in a message to her fans and followers.
"It is with great joy and relief that I share the wonderful news that my sister, Julia, and her dog, Cindy, have been found safe. While we do ask for privacy at this time, my family and I want to thank everyone for all of your love and support over the past two weeks. We are so grateful to every single person who helped spread the word and joined us in our search," she continued. "We would also like to thank the Los Angeles Police Department, KlaasKIDS, SERT Ministries and Anonymity Rescue for their efforts in bringing Julia home."