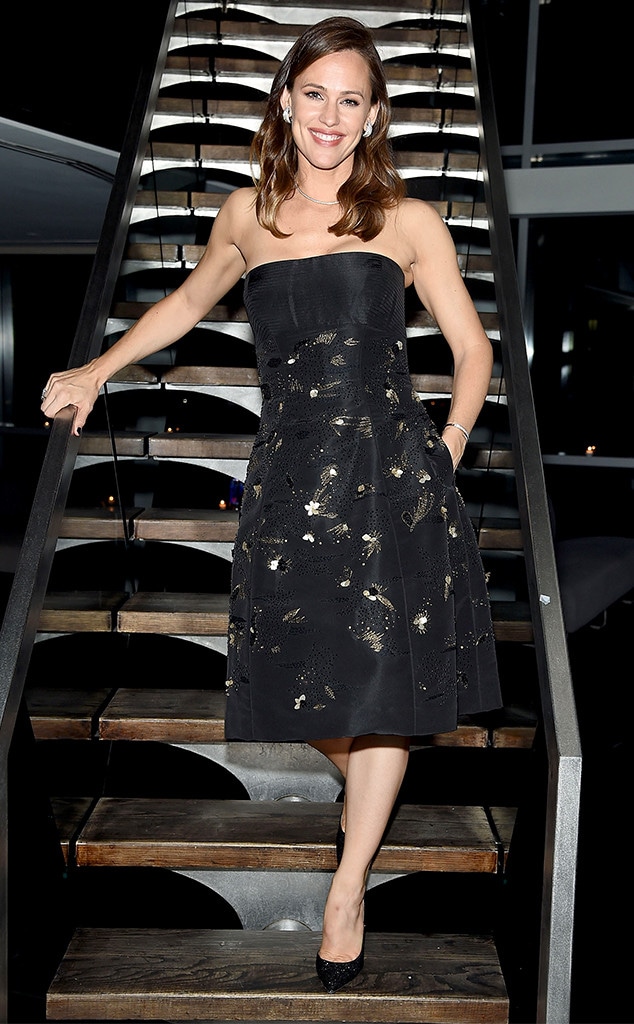 Jamie McCarthy/Getty Images
The LGBTQ community has a strong ally in Jennifer Garner. 
Josh Duhamel and Garner play the parents of a 17-year-old (Nick Robinson) who comes out as gay in the upcoming teen dramedy, Love, Simon. The A-list actress spoke to Pride Source about the role, her own experience growing up in conservative West Virginia and the advice she has for teens grappling with their sexuality. 
Reflecting on a memory in which a close friend came out to her, Garner said she felt "honored and thrilled" that she was someone he could confide in. Jennifer explained to the outlet, "That is one of the things that I hope kids take away from this movie: Don't let yourself be so isolated with whatever it is you're scared about. Find some way to reach out, whether it's to somebody online, whether it's one friend you feel like you can trust; hopefully it'll be your parents and you can lean on them." 
She also added, "But you are not alone. Find someone who helps you feel anything but alone, because in our own minds, especially when you're a teenager, you can build panic in your mind and you can build sadness and you can build really scary, scary things, and you don't have to."
"There is someone out there who wants to talk to you about what you're going through, if it is that you're going through something," Garner continued. "You can find someone to help you."
How has Garner applied this school of thought to raising her three children with Ben Affleck? From her perspective, "At this point my kids are young enough that I'm just trying to show them by modeling it for them and keeping open lines of communication... I think that we're just looking at it differently than the world used to. The kind of gender normative thing is not celebrated and expected in the way that it used to be." 
The Alias alum is speaking to a world not unlike what's probably assumed of her childhood in Charleston, West Virginia. Jennifer, 45, described her parents as "conservative," adding, "but they had zero judgment on the way anyone lived their lives. I did not grow up in a house that had an ounce of judgment about other people."
"There was a gay minister at my family's church, which in West Virginia, looking back, I think, 'Oh!' she remarked. 
Jennifer said her "best friends" in high school were a gay couple, which impacted the way she looks at the LGBTQ experience today. 
"It influenced me in that it wasn't a thing," she explained to Pride Source. "It's just never been a thing, as it should be. It didn't turn me into some kind of activist, it didn't light some kind of fire. It was just, this is how it should be, and what can I do to contribute to this being normal for everyone in the world and not just for little girls who grow up in ballet and theater?"
Garner also had this to say about locking lips with actress Natassia Malthe in 2005's Elektra: "It was a great kiss. I was like, 'Oh, I get it. Women are softer. No wonder women kiss women.' But she also, at the time, had bronchitis, and I remember I was in the middle of a really intense production cycle. So that's my personal memory of it. Besides that, it was very fun and every man from the studio who I'd never met or heard from or seen before showed up on set to watch that day."
Catch Love, Simon in theaters March 16. Read Garner's entire Q&A with Pride Source here.