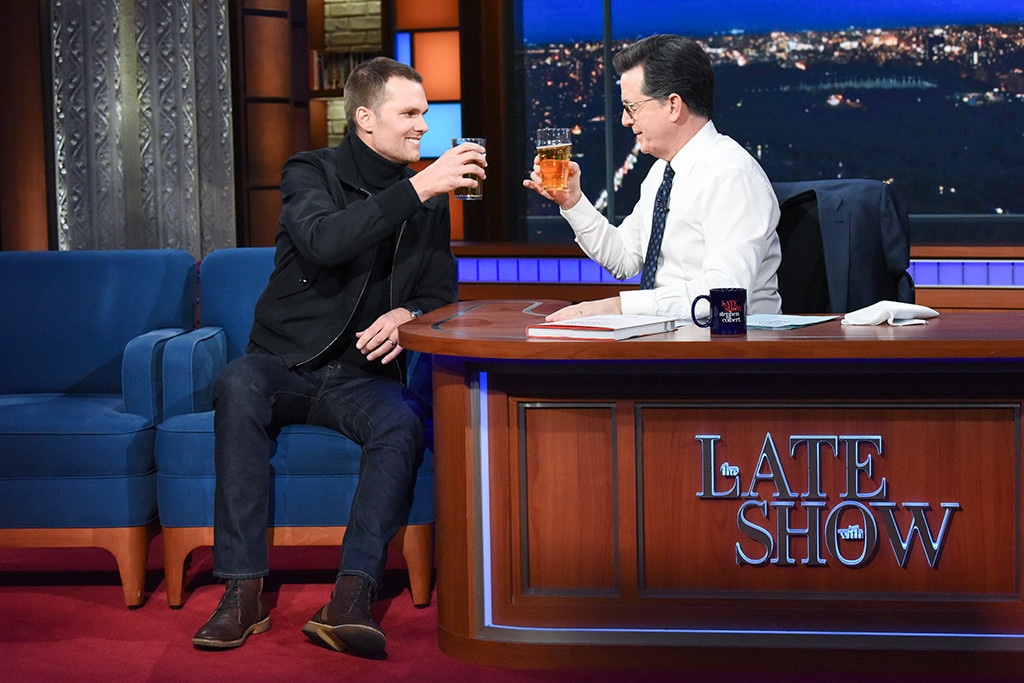 Scott Kowalchyk/CBS
Eighteen months ago, Tom Brady made a confession: he had never tried a strawberry. Like, ever. "I've never eaten a strawberry in my life," he told New York. "I have no desire to do that."
The athlete, who would later publish a book about his holistic lifestyle, never explained his aversion to the berry. So, when he appeared on CBS' The Late Show Monday night, Stephen Colbert wanted to challenge the New England Patriots player to expand his palate and try one.
Brady, who subscribes to his own TB12 Method, was initially dubious—but Colbert wasn't about to let him get out of taking a bite. "My producer tells me that you said to him, 'I hate strawberries.' You hate strawberries. But you also told New York magazine last year, 'I have never eaten a strawberry in my life.' Which is it, Tom?" he asked. "Do you hate strawberries?"
Brady maintained he has "never" eaten a strawberry, clarifying that he hates the way they "smell." After some more coaxing, Brady took a bite and decided it was "not that bad" after all.
"I did it," he said, making a sour face. "Mom, are you proud of me? After all these years..."
Brady admitted he "had the worst diet" in his youth, and he "rarely" drinks beer now that he's adopted a healthier lifestyle. To his surprise, Colbert had two pints at the ready. "I was a pretty good beer chugger back in the day," the quarterback said. "Are we competing or are we just...?"
"I don't know if you're a competitive guy," Colbert joked in response.
To find out who won the beer chugging competition, watch the video now.