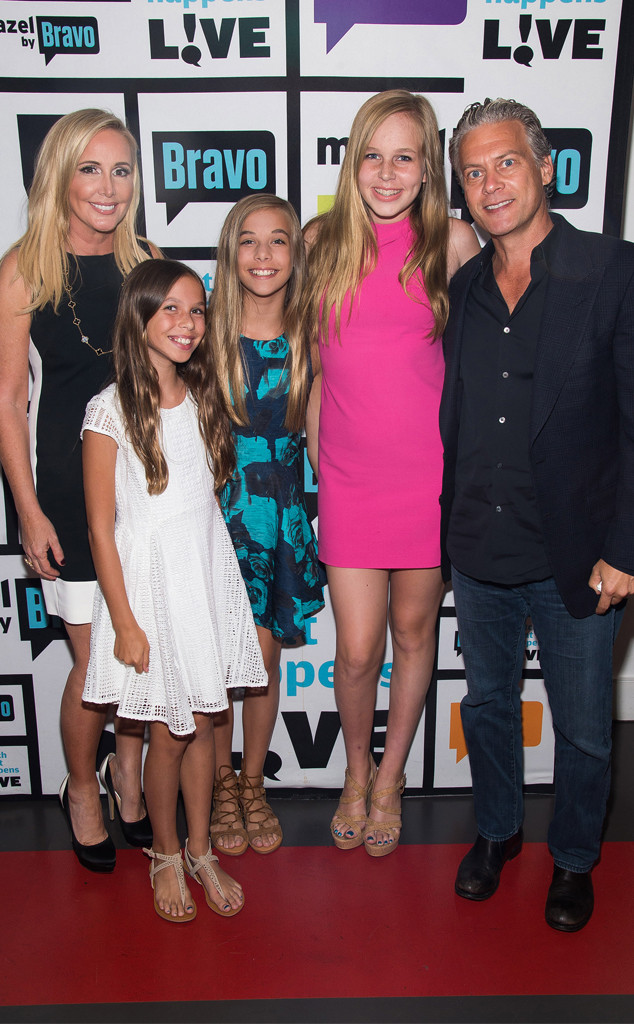 Charles Sykes/Bravo/NBCU Photo Bank via Getty Images
Get ready for a fight...
David Beador, the estranged husband of Real Housewives of Orange County Shannon Beador, is challenging the child support, child custody and spousal support requests previously filed by his ex in December, E! News can confirm.
The former couple share three daughters, Sophie Beador, 16, and twins Stella and Adeline, 13.
In documents filed on March 9, David says the reality star is "not fostering or encouraging a healthy father-child relationship."
According to court documents obtained by E! News, David is seeking "joint legal custody" and asking to be awarded and "50% physical custody of the children."
The disgruntled dad added, "While the children (Stella and Adeline) have resided with Shannon, since separation, the children, on several occasions have refused to talk or see me."
The documents continue, "This behavior has been tolerated in Shannon's home and is not in the best interests of the children. I have requested they spend nights with me however they have expressed concerns for their mother in this event."