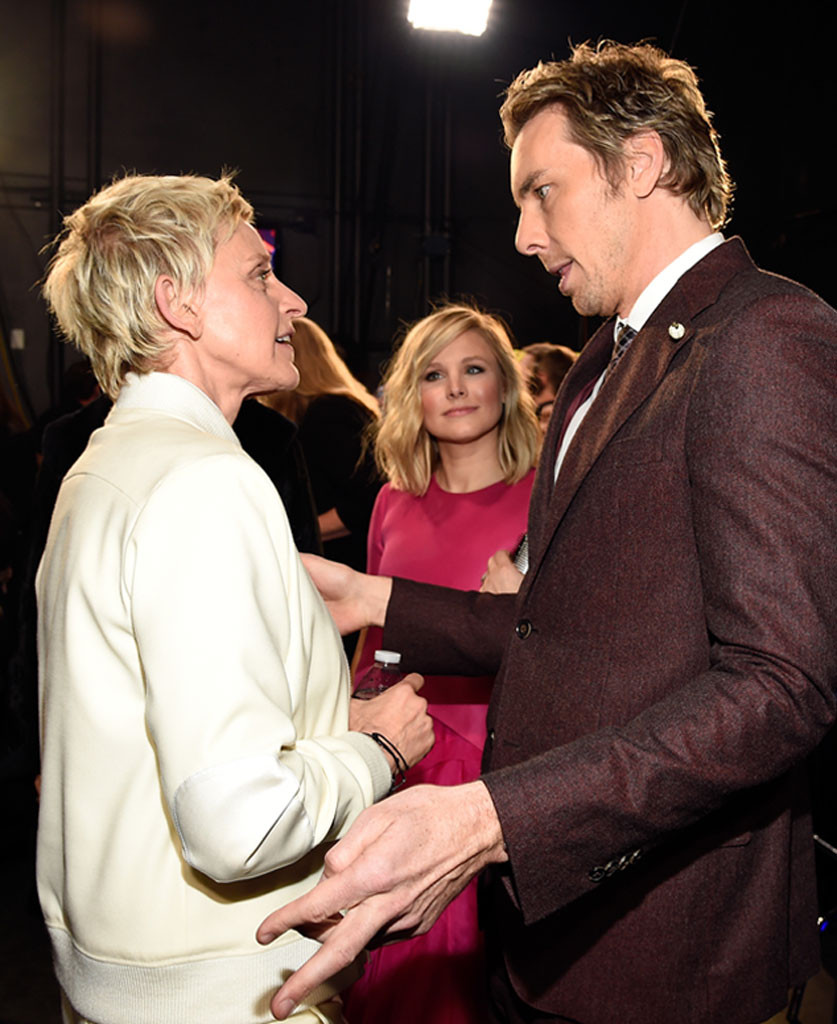 Kevin Mazur/WireImage
This time around, it's Ellen DeGeneres answering the questions.
The daytime television host was interviewed by Dax Shepard for his "Armchair Expert" podcast, where the close friends discussed the highs and lows of Ellen's early days in the comedy world. DeGeneres admitted to falling into a depression after she came out publicly in 1997, and described the "really tough" experience of having the LGBT community denounce her for not being "gay enough."
Here are six highlights from Ellen and Dax's candid conversation:
Ellen's big break was inspired by a tragic loss:
At the age of 20, DeGeneres' girlfriend was killed in a car accident. Following her death, the then-waitress moved into a "little basement" apartment and remembered thinking, "Why is this beautiful, 21-year-old girl gone and fleas are here? And I just thought it would be amazing if we could pick up the phone and call up God and ask questions and actually get an answer."