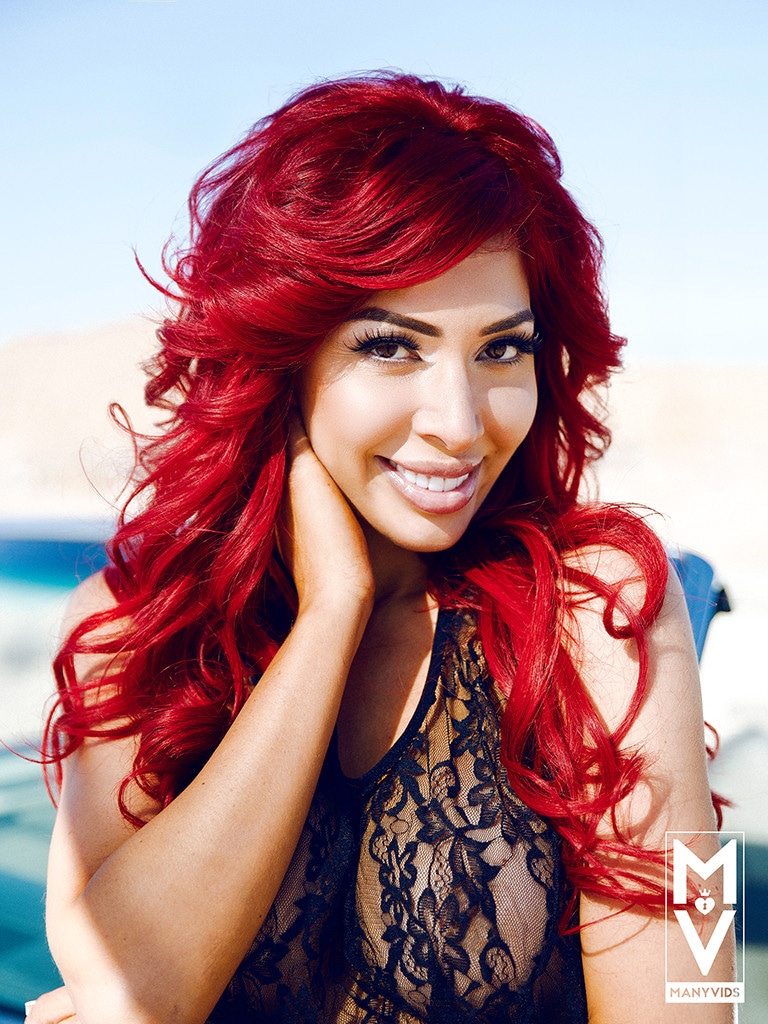 ManyVids Magazine
Farrah Abraham is opening up about her experience following her sex tape.
As E! News previously reported back in 2013, the 26-year-old reality star appeared in a video with porn star James Deen, one that she claimed was never meant to go public. Following the alleged leak, Abraham quickly signed a deal with adult-film producer Vivid Entertainment to distribute the video.
In a new interview with MV Mag while appearing as the centerfold in their March 2018 issue, Abraham is speaking out about the tape while revealing just how her involvement within the adult entertainment industry first came about.
"I have to emphasize that I didn't intentionally decide to work in the adult industry," she said. "At that time, I was a young experimental 21-year-old woman who happened to be a celebrity that tried to balance life, fame and dating while forging new friendships."
But following the video's release, Abraham says she was on the receiving end of some intense scrutiny.
"The backlash I received for my sex tape was genuinely hurtful; I felt misunderstood for expressing my sensuality," she revealed. "Although it took me a few years to reconcile those feelings through therapy, along with my faith in God, I was able to overcome being sex-shamed to find my real purpose. I am grateful for this experience because it made me into an empowered woman who proudly wants to help end the stigma around sex."
When asked what sex positivity means to her, Abraham shared, "For me, it means embracing your sexuality and personal freedom. It's important to promote safe and consensual sex and use my celebrity status to spread this vital message. I want to be able to spread this message to my daughter."
And as for her career journey following MTV's decision to cut her from the Teen Mom franchise, Abraham stated that she has many aspirations down the line, including opening up her own frozen yogurt shop.
"At 26 years old, I feel like I've accomplished so much already and I hope to continue to develop new products, from my furniture, toys, and clothing line to providing entrepreneurs with educational resources. The sky's the limit," she said. "I would also love to open a new frozen yogurt location!"