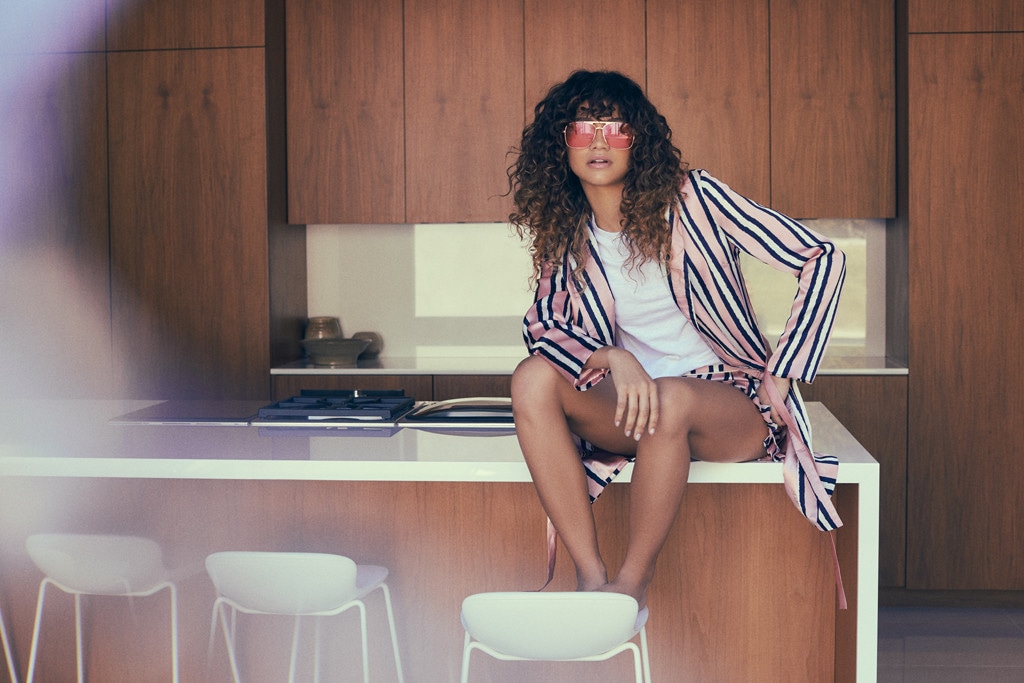 Zoey Grossman / Boohoo
Rocking Zendaya's time-bending style has never been easier or more affordable.
Today, the star announced the launch of The Zendaya Edit, a collection of more than 50 pieces, in partnership with boohoo. Handpicked by the Greatest Showman star, the line includes everything you'll need for spring (a.k.a. festival season), including bathing suits, crop tops and athleisure.
"I think it's eclectic like my style but somehow all works together...like my style," she said.
Also like her style, the Oakland,CA-born star relied on inspiration from her stylist Law Roach, who also works with Demi Lovato and Mary J. Blige, to curate pieces that allow her fans to be as bold as she is on the red carpet.
When asked who inspired her boohoo collaboration, she said, "Law [Roach] for sure, he's basically taught me everything I know about fashion and given me the confidence to be fearless in whatever I wear."
The actress is daring with her street style and red carpet looks and she's seemingly successful in evoking fashion praise. However, recreating her swoon-worthy, designer looks takes more than styling talent—it takes a financial investment.
Until now, that is.
All of the pieces, which will be on sale March 21st, range from $5-$100. And, each clothing item will be offered in sizes 4-22. So no matter your budget or shape, you can recreate the star's look.
The only problem: There's a lot to chose from. Thankfully, the leading lady told us the pieces that she really loves.
"There's a few silky pieces I love, this almost pj-esque set, a striped slip dress and a two piece lavender suit," she revealed.
Check out a preview of her favorite looks below!