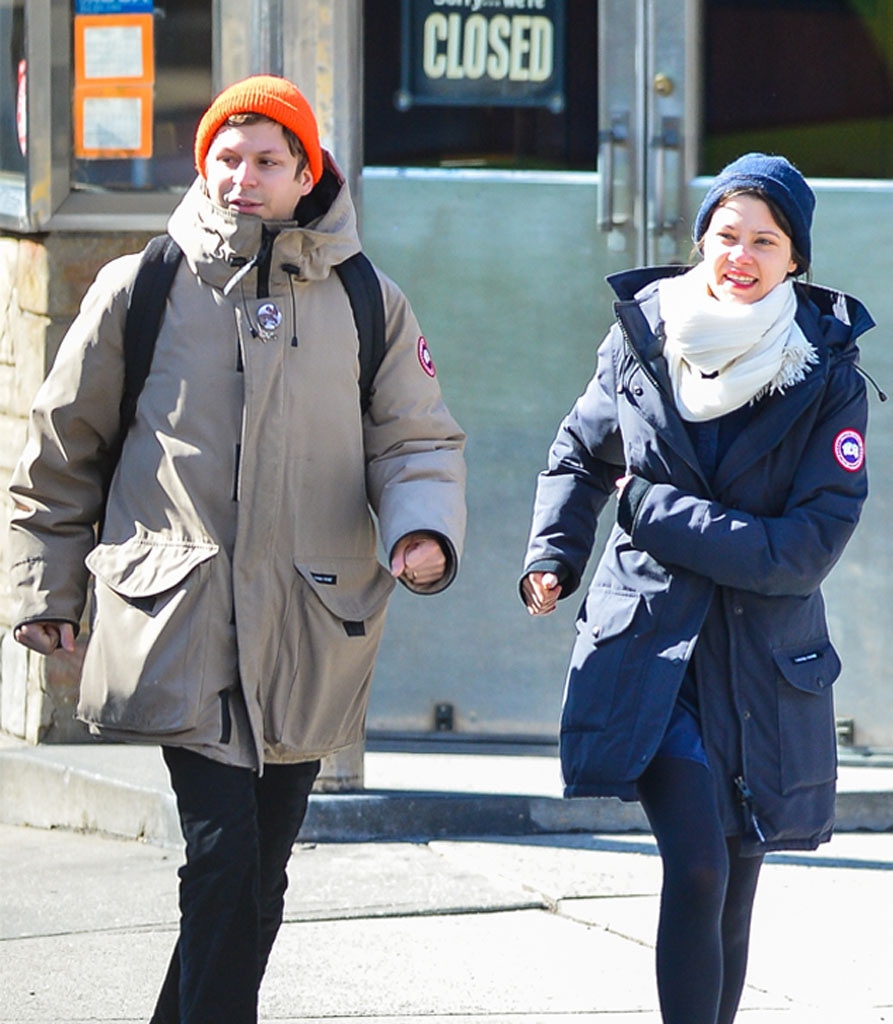 The Image Direct
Michael Cera is a married man...maybe?
The actor raised some speculation when he stepped out over the weekend in Brooklyn alongside a woman reportedly named Nadine sporting some curious new hardware—a gold band on that finger. The ring could be seen on Cera's ungloved finger as the two braved the New York City cold in Canada Goose coats and colorful beanies and took a few moments to embrace with a kiss. According to Us Weekly, a source confirmed to the magazine that he is indeed married. Cera's rep had no comment in regard to the wedding speculation. 
The typically private star has been known to keep his personal life under wraps, so much so that he apparently almost wed Aubrey Plaza and no one knew until she spilled the beans back in 2016. 
During an episode of RuPaul and Michelle Visage's podcast "What the Tee?" Plaza revealed that she and Cera "almost got married in Vegas" after shooting Scott Pilgrim vs. the World in 2010. According to the Parks and Recreation alum, she and Cera fell for one another during a cross-country road trip and subsequently dated for "a year and a half."
Unfortunately, the star is so low-key about his love life that it's unclear when he officially started dating the reported lady in his life nor when he might have proposed. However, during an episode of Late Show With David Letterman from 2014, Cera did mention going on a cross-country road trip with his German girlfriend at the time. If there's one thing to be sure of, the funny guy certainly likes taking road trips.
That same year, he released his new album, True That, which included a track titled "ohNadine (You Were in My Dream)." Cera and who was thought to be that same girlfriend were spotted enjoying an Italian dinner in Brooklyn the following January, according to Page Six. 
Perhaps Cera has officially turned his dream lady into his wife.