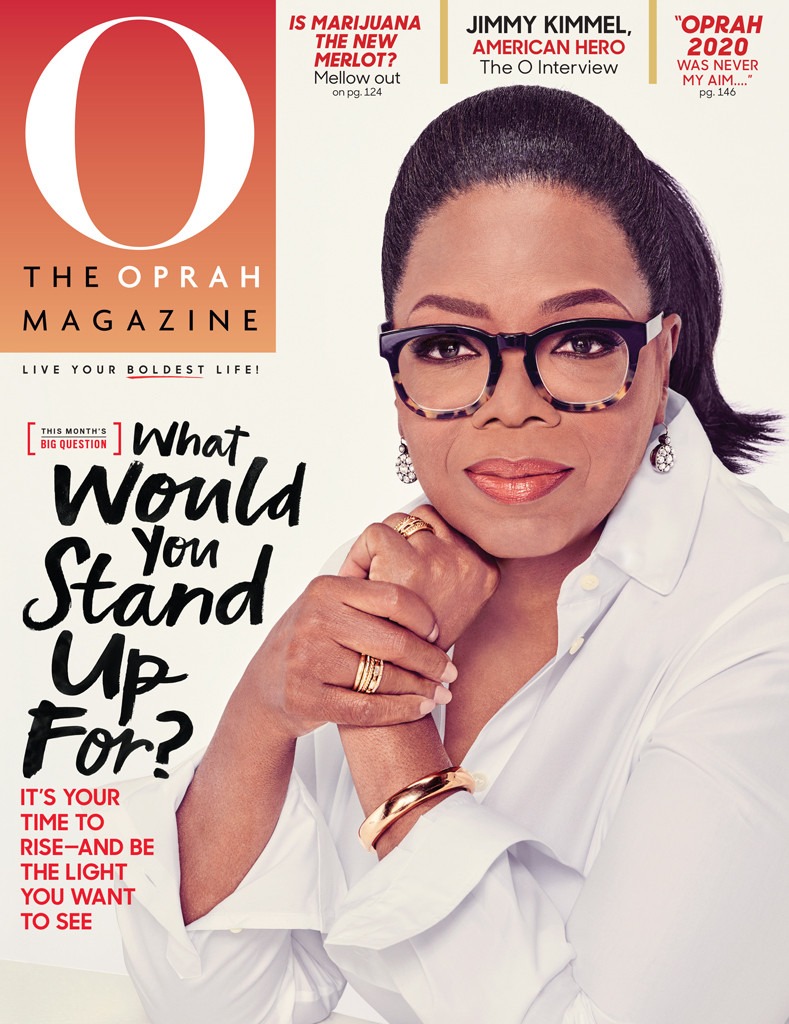 O Magazine
In December, America watched as Jimmy Kimmel returned to late night with his baby boy, Billy, in his arms. His tear-jerking monologue about his son's illness—and his second heart surgery—tugged at viewers' heart strings.
Months later, Kimmel sat down with Oprah Winfrey in an interview for O, The Oprah Magazine's April issue to discuss that critical moment in his family's history and how he decided to candidly address his viewers last spring on Jimmy Kimmel Live!.
"I didn't really know what I was going to say until right before the show," Kimmel confessed. "I wanted to make sure I mentioned all the doctors and had the information correct, so I did some research beforehand. I wasn't intending to cry, though I knew I probably would. You know, some things are so painful and so difficult to write that you wait until the last minute."
Although he cried on national television, he admits he didn't cry in the hospital during the diagnosis. 
"There wasn't a lot of crying," he said, "partly because I felt like it would upset other members of my family if I got upset."
Most importantly, he didn't want to upset his wife, Molly McNearney. Kimmel and his show's co-head writer had to stay strong for each other during the most traumatic moment of their lives, so the two kept secrets from each other, only coming clean after they knew Billy would be OK.
"There were secrets we kept from each other that we revealed only after the second surgery," he said. "The biggest one was that, I think subconsciously, we didn't want to get too close to the baby, because we didn't know what was going to happen...I don't know if that's right or wrong or common or uncommon. But when I told her I was feeling that way, she said, 'Oh, I'm so happy you said that because I was feeling that way too, and I didn't want to express it.'"
Today, Kimmel said his son Billy is "doing great." As for his other three kids—Kevin, Katie and Jane—he hopes they'll continue to grow into the good people that they already are. "I hope my kids are some of the citizens who, in whatever way they can, help make good things happen."
Kimmel has not shied away from discussing politics and the current state of the country on his show, but his son's battle has ultimately been an eye opening experience into what's really most important in the world.
"It taught me what's really important. It taught me that I have a much more powerful platform than I realized," he said. "And it taught me that in times like these, we're supposed to care for each other."
The April issue of O, The Oprah Magazine is available now.