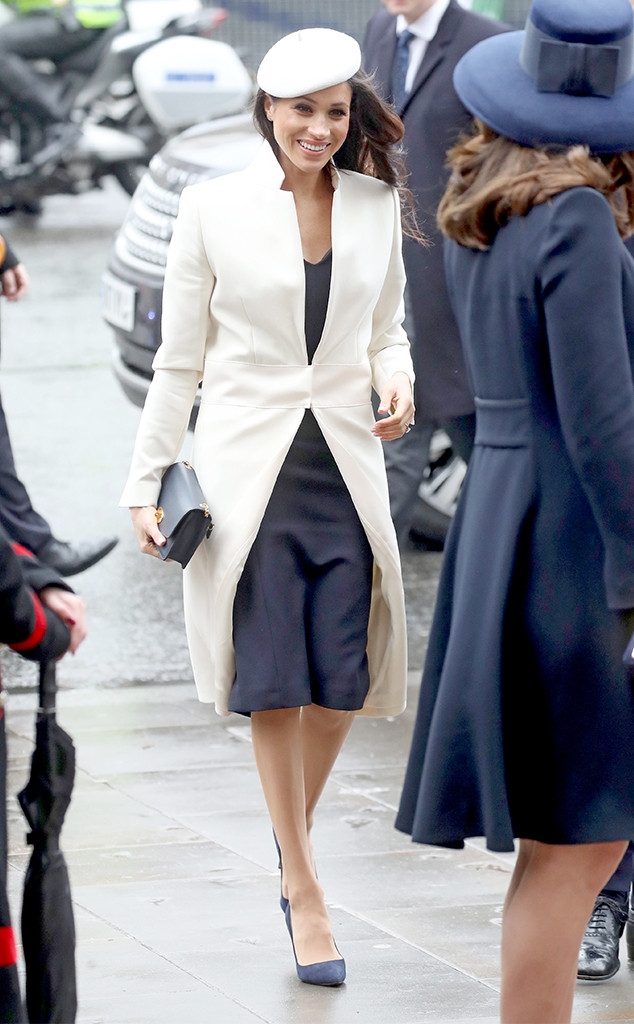 Chris Jackson/Getty Images
While she's not officially part of the family just yet, Meghan Marklegot perhaps her biggest dose of royal life so far when she attended her first Commonwealth Day on Monday.
Sporting a vivid cream beret-style Stephen Jones hat and matching coat by Amanda Wakeley, it was hard to miss the American star as she entered Westminster Abbey beside her British beau, Prince Harry, and behind her future in-laws, Duchess of Cambridge Kate Middletonand Prince Williamfor the recurring interfaith service synonymous with the occasion.
Following suit with the rest of the royal family members, Markle shook hands down a line of public figures as Charles, Prince of Wales and Duchess of Cornwall Camilla Parker Bowles arrived not far behind them. The siblings and their partners then followed in a procession down the aisle to their seats.
Not long after, Queen Elizabeth II arrived without Prince Philip to the church, trumpets sounding off as she stepped inside. This marks Markle's first official event with the monarch.