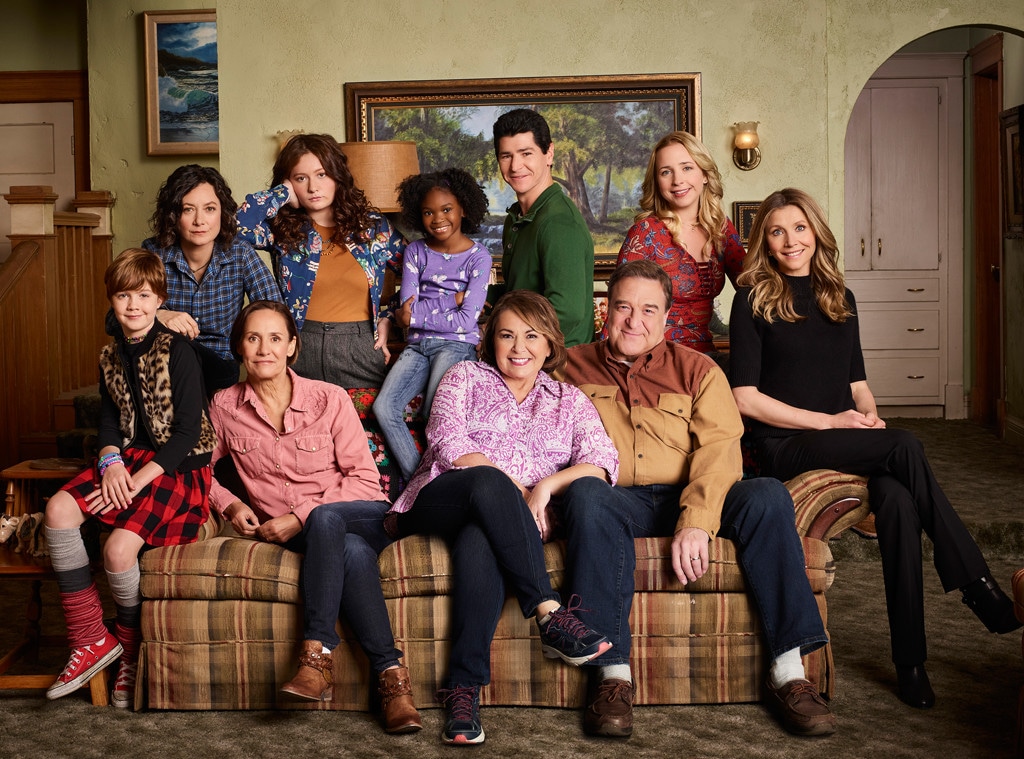 ABC
Everything old is new again in the world of TV. The revival train continues, this time with a stop at ABC for the new season of Roseanne. The classic sitcom has assembled the entire original cast for a short run of season 10 episodes starting Tuesday, March 27.
In addition to returning cast members Roseanne Barr, John Goodman, Laurie Metcalf, Sara Gilbert, Lecy Goranson, Michael Fishman and Sarah Chalke, the iconic theme song is back. But wait, that's not all that returns when Roseanne returns, be sure to check out the outfits. Yes, that's Roseanne's chicken shirt and Jackie's hideous (but now hipster-chic?) sweater.
The lyrics to the theme song that were included in later seasons are gone.
Roseanne ended roughly 20 years ago by revealing the series was made up, written by Roseanne Conner dating back to the first season episode when her family gave her a writing room. The original Roseanne series finale revealed Dan was dead, Jackie was a lesbian and the Conner girls were with the opposite partners. But when Roseanne returns to ABC, as you can see in the video above, things will look like they did before that game-changing reveal.
Everything will be revealed in the March 27 premiere. For his part, Goodman said he, "didn't really care" how the show undid the finale and his character's death.
"I thought it was a clever way to do it, handle it and get it out of the way," he at the 2018 TCA summer press tour.
Barr said she always wanted a season 10 to address the season nine twists.
"In the original series, I always wanted to have the tenth year so I could do exactly what I did in these nine [episodes,] which was to finish and complete the story of this family," she said. "So, I always had that in my head that that was how it would go, and so I'm very happy we got a tenth season and we got to do that."
Roseanne returns Tuesday, March 27 at 8 p.m. on ABC.