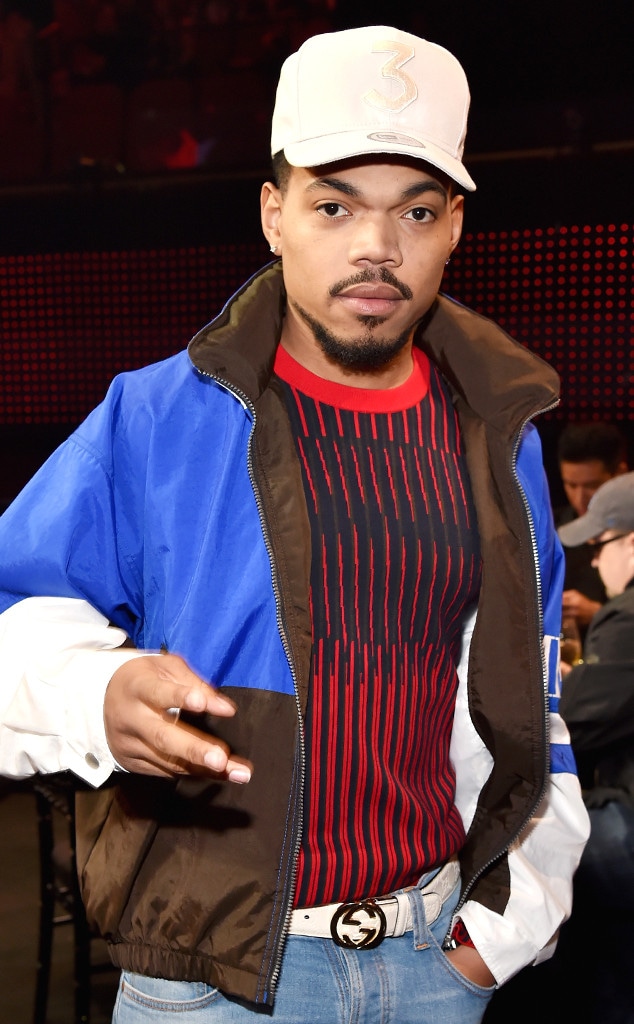 Kevin Mazur/Getty Images for iHeartMedia
He's more than a rapper, he's an inspiration!
Tonight at the iHeartRadio awards at The Forum in Los Angeles, Chance the Rapper was honored with the Innovator Award for his accomplishments in the music industry and dedication to social activism.
Introducing the award, Pharrell said, "To call Chance the Rapper an innovator sounds like an understatement."
In addition to talking about his musical accomplishments and his charitable gift of $1 million to Chicago public schools, Pharrell brought up the 24-year-old's accomplishments as a father to daughter Kensli Bennett.
"We also need to make some noise for him being an amazing dad. He completely breaks the stereotype of young dads," praised the "Happy" singer.
When accepting the award, the humble performer said to the crowd at The Forum, "Well thank you first of all...I found out I was getting this Innovator Award and I still—with everything that comes my way, I still feel very young and undeserving and very overwhelmed by this stuff."
The rapper, who arrived wearing a Barack Obama hoodie, also gave his gratitude and paid tribute to the innovative artists that came before him.
"I want to thank James Brown for his musical endeavors; I want to thank Ray Charles for his musical insight in this business; I want to thank the late great Prince," said the music man. "And the women! The contemporary women—Nicki Minaj,you don't know what she's done for streaming, Taylor Swift and Beyoncé."
At the award show, hosted by Hailey Baldwin and DJ Khaled, the biggest and brightest recording artists from every genre came together under one roof.
The night's performance lineup includes Camila Cabello, Cardi B, Ed Sheeran, Maroon 5, Charlie Puth and Eminem.
As for the nominees, Justin Bieber's remix of Luis Fonsi and Daddy Yankee's smash hit "Despacito" dominated with seven nods, followed by Rihanna, Bruno Mars, The Chainsmokers, Ed Sheeran and DJ Khaled with five each. 
Meanwhile, Camila Cabello was honored with the iHeartRadio Fangirls Award presented by L'Oréal Paris for demonstrating ambition, passion and a strong sense of self-worth," according to a press release.
Bon Jovi will be presented with the first-ever Icon Award at the award show.
Fans can watch the iHeartRadio Music Awards live on TBS, TNT and truTV at 8 p.m. ET/5 p.m. PT.