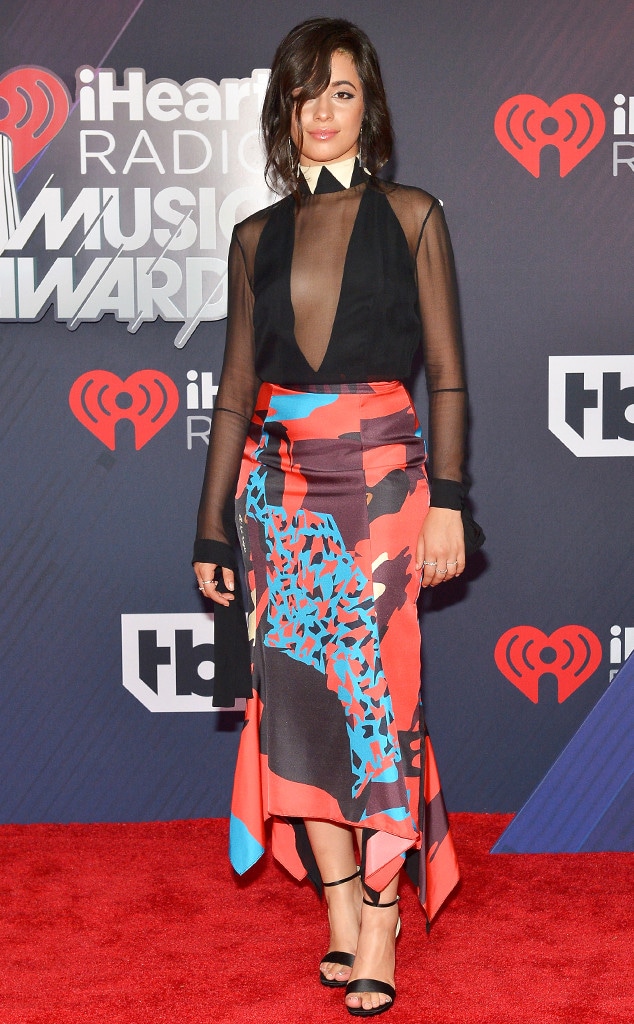 Rachel Murray/Getty Images
Camila's living in a material world!
Tonight at the iHeartRadio awards at The Forum in Los Angeles, Camila Cabello brought her Material Girl realness to her sultry performance of her hit song "Havana."
Wearing a pink satin dress and thigh-high boots, the singer emulated Madonna's iconic "Material Girl" music video from 1984 for her live performance at the award show, hosted by Hailey Baldwin and DJ Khaled.
The imagery has some deep roots going way past Madge. Madonna's beloved music video morsel was a mimicry of Marilyn Monroe's song "Diamonds Are a Girl's Best Friend" from the 1953 film Gentlemen Prefer Blondes.
It's a big night for the singer, in addition to the performance, she's also a nominee and a winner. The singer is being honored with the previously announced Fan Girl Award.
Besides Camila, the night's other performers include Cardi B, Ed Sheeran, Maroon 5, Charlie Puth and the Backstreet Boys.
As for the nominees, Justin Bieber's remix of Luis Fonsi and Daddy Yankee's smash hit "Despacito" has seven nods, followed by Rihanna, Bruno Mars, The Chainsmokers, Ed Sheeran and DJ Khaled with five each. 
Meanwhile, Chance the Rapper will be honored with the Innovator award for for his accomplishments in the music industry and dedication to social activism.
Bon Jovi will also presented with the first-ever Icon Award at the award show.