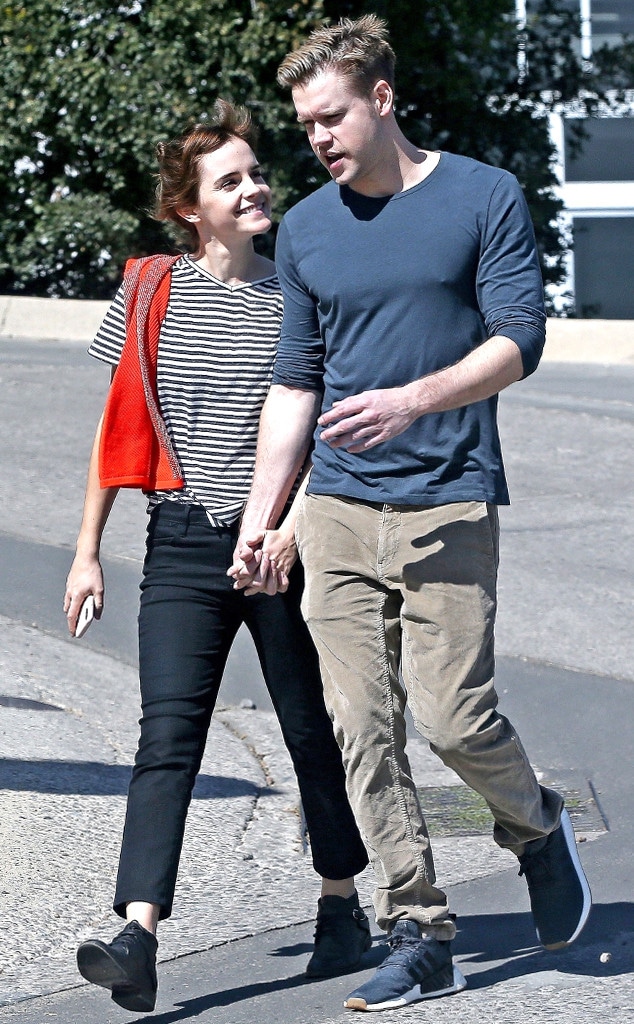 Pacific Coast News/BACKGRID
Could they be any cuter?
Emma Watson, 27, and Glee alum Chord Overstreet, 29, sparked romance rumors earlier in the week when they were photographed walking while holding hands in Los Angeles. At one point, the Harry Potter and Beauty and the Beast actress looked up at him, smiling affectionately.
The two have not commented on the status of their relationship or the outing, which comes less than a week after they were seen leaving the Vanity Fair Oscars after-party at the same time and a month after they were both spotted at a Nathaniel Rateliff & The Night Sweats concert in Los Angeles.
Here are a few reasons why we think Watson and Overstreet make the perfect couple:
1. They Can Make Beautiful Music Together: He showcased his musical chops on Glee, while she impressed fans worldwide with her singing in Disney's 2017 live-action Beauty and the Beast film.
2. They've Got Something Important in Common: They're fan-favorite actors known for playing fan-favorite parts in fan-favorite, cult franchises. So needless to say, they're used to being under the spotlight.
3. Speaking of Which...Fanfic Crossovers for Days: It's Harry Potter meets Glee. Or is it Beauty and the Beast meets Glee? Talk about your mix and match shipping: Hermione with Sam, Belle With Sam...
4. And Just Look at That Smile! It is truly heartwarming to see Watson so radiant and happy. She is just coming off a breakup too; Watson and Overstreet's PDA comes four months after she and tech entrepreneur William "Mack" Knight  called it quits.