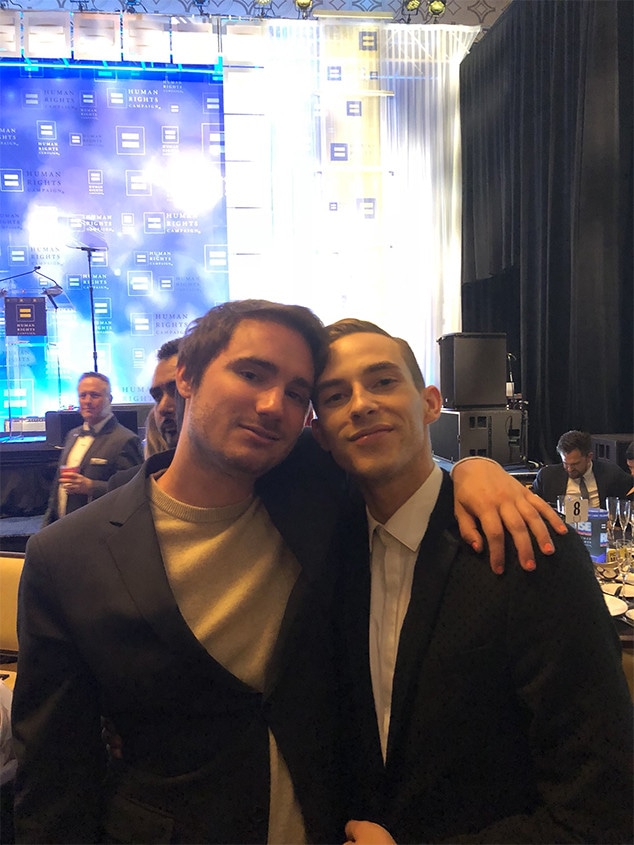 Twitter
Thanks, mom!
Last month, Sally Field took to Twitter to try and set up her 30-year-old son Sam Greisman with Olympic figure skater Adam Rippon, his crush. The athlete responded, via BuzzFeed, "Sam, your mom—I admire her. I'm sure one day we're going to meet! So thanks, mom."
On Saturday, Greisman and Rippon finally met, at the Human Rights Campaign 2018 Los Angeles Dinner, where the Olympian was honored with the Visibility Award.
"Thanks, mom," Field's son tweeted, alongside a selfie of him with him arm around Rippon.
Rippon had become a fan-favorite Olympian during the recent 2018 Winter Olympics and remains popular on social media.