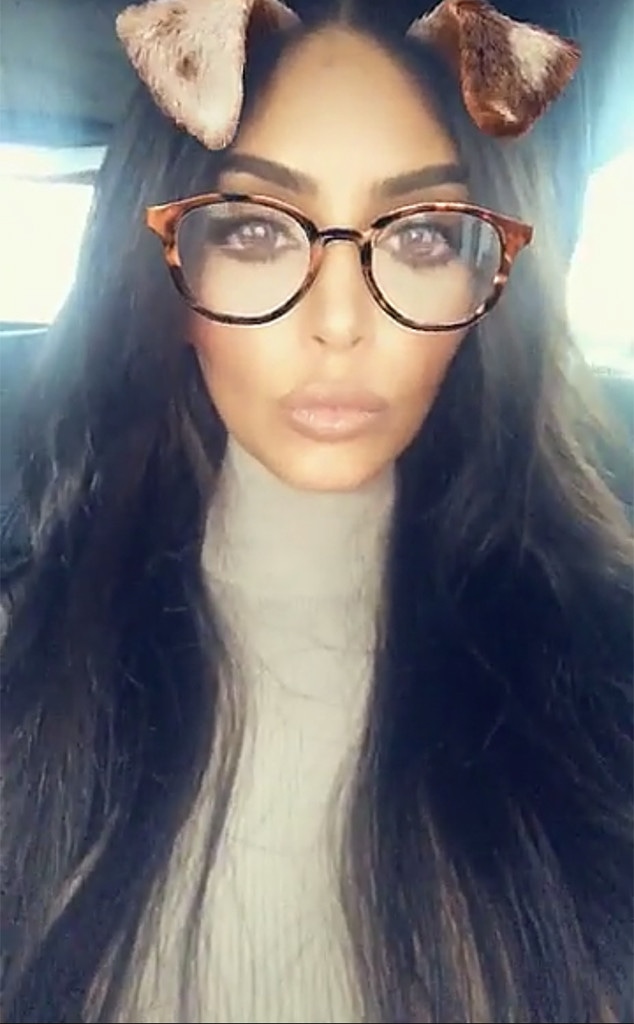 Snapchat / Kim Kardashian
Guess who's back, back again?
Brunette Kim Kardashian.
The 37-year-old Keeping Up With the Kardashians star had her pink hair dyed back to her natural dark brown, just before she attended sister Khloe Kardashian's baby shower on Saturday.
"I'm back," Kim said in a Snapchat video.
Kim, a natural dark brunette, has often dyed her hair blond over the past few years and debuted an icy blonde look back in September. Three months later, she cut her hair shoulder-length. She later sported extensions and had her hair dyed bubblegum pink, with long brown roots showing, two weeks ago.
On Friday, Kim hinted that a hair change was coming, writing on Instagram, "Gonna miss the pink."
"I miss Brunette," commented her makeup artist, Mario Dedivanovic.
Watch Keeping Up With the Kardashians on Sundays at 9/8c on E!