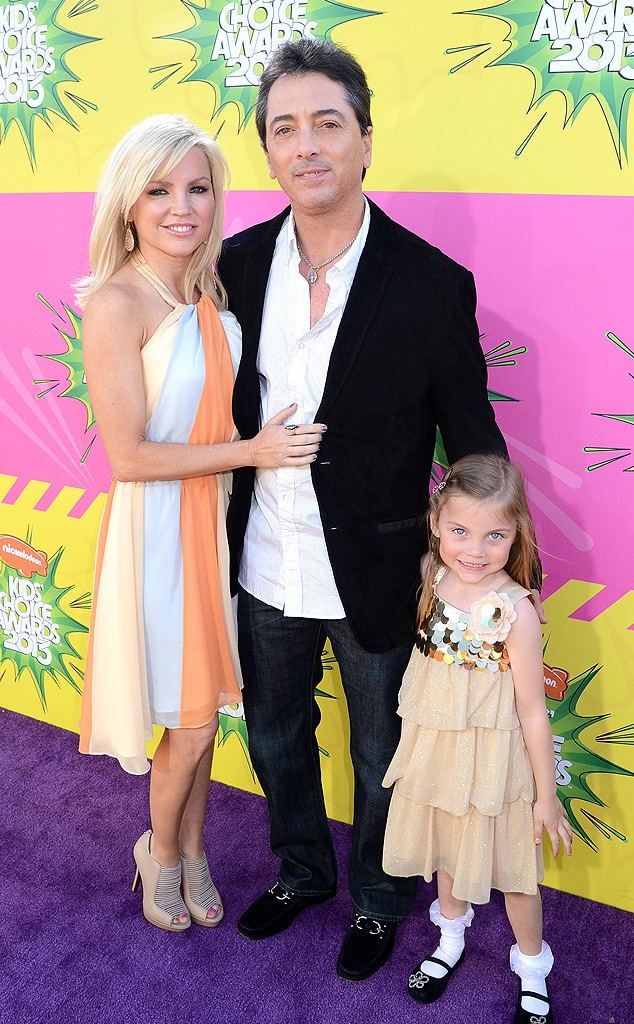 Jeff Kravitz/FilmMagic
Renee Baio's health struggles are not over. 
The 45-year-old wife of Scott Baio revealed on Twitter Saturday that she was diagnosed with Microvascular Brain Disease four months ago. Responding to a Twitter user asking for an update on her health, Renee responded, Besides having 2 meningioma brain tumors, in Oct 2017 I also learned I have Microvascular Brain Disease." 
The Happy Days alum confirmed the news and offered heartfelt support to his wife of 11 years, adding, "Unfortunately, this is true. Renee is forever my rock, my life & my soulmate! Toughest person I know. @MrsScottBaio"
According to Health Line, Microvascular Ischemic Disease, as it's sometimes referred, occurs when there are changes to small blood vessels in the brain. More severe cases include symptoms like cognitive impairment, depression and trouble with walking and balance. 
Scott told The Blast that "she was a former stuntwoman and had a massive brain injury in '92 due to a jet ski accident. We don't know if her tumors and this new disease has anything to do with this."
"All we know is she must live as stress-free, depression free and anxiety free life as possible and a get good amount of sleep each night. This new disease can cause strokes and dementia," he continued. 
In 2015, Renee was diagnosed with a meningioma brain tumor. 
The Baios wed in 2007 and welcomed their daughter Bailey less than two months later. After she was born, they say she was falsely diagnosed at birth with a metabolic disorder called GA-1. The couple later founded the Bailey Baio Angel Foundation, a non-profit for special needs children affected by metabolic disorders.
Years prior, doctors discovered Renee was in the early stages of breast cancer. She underwent three successful lumpectomies as a result.