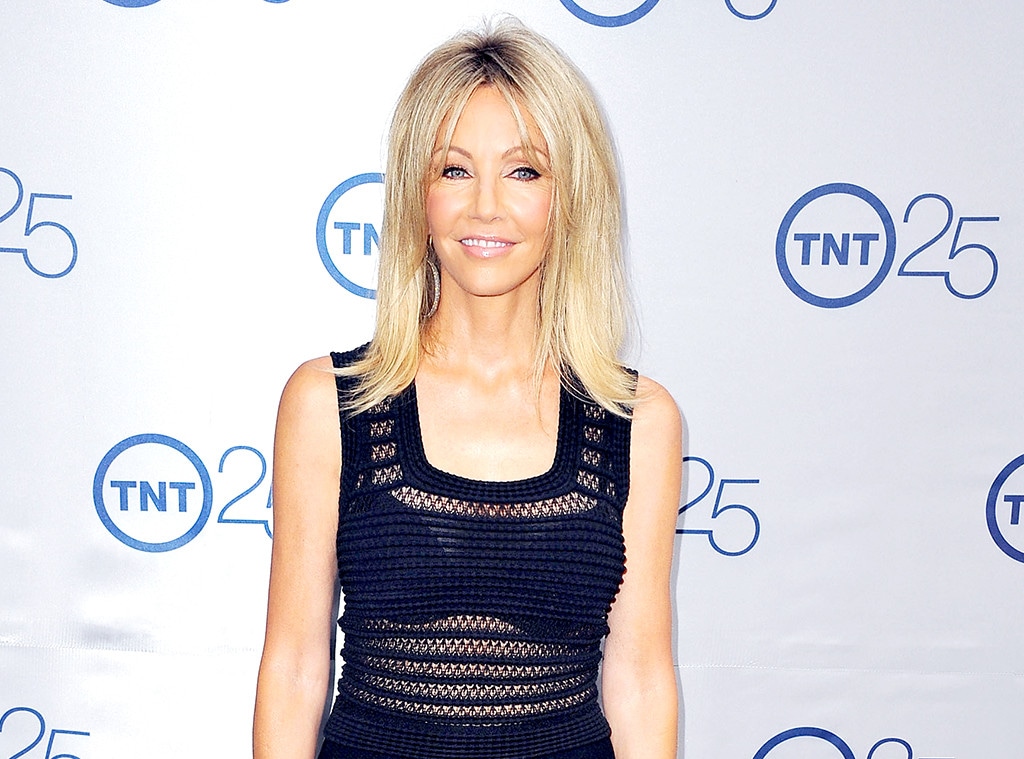 Angela Weiss/Getty Images
New details are being revealed into what transpired the night Heather Locklear was arrested for felony domestic violence and assaulting a police officer.
In a search warrant obtained by E! News, Ventura County Police confirm they responded to a call for domestic disturbance between the actress and her boyfriend Chris Heisser.
Heather's sister relayed to police that the former Melrose Place star said her boyfriend "choked her and tried to kill her." While Heather's sister did not know if that was actually the case, the actress wanted the police called. Chris denied the allegation to investigators. 
According to the search warrant, police found Heather and her boyfriend in a bedroom with Chris standing on the side of the bed leaning over Heather and holding her wrists while Heather was on the bed, lying back, with her feet on the floor.
From the police's observations, "it appeared that Chris was restraining Heather on the bed. Neither of them was striking each other or appeared to be struggling."
When interviewed by authorities, Chris denied battering Heather. He also stated that Heather attacked him and he was defending himself.
Ultimately, deputies escorted the actress outside to a patrol car. According to documents, Heather "continued to scream that Chris tried to kill her, but she would not calm down enough to give the deputies a statement."
Due to her combative behavior, deputies placed a hobble around Heather's ankles to prevent her from kicking deputies. According to police, Heather screamed at an officer, "You f--king deserve your kids to die! You f--king deserve it! And when you find yourself in that position, think of me!"
E! News has reached out to Christopher and Heather's attorney for any comment.
Late last month, the Ventura County Sheriff's Office confirmed to E! News that Heather "was uncooperative with deputies and battered our deputies."
Police also determined that she had battered her boyfriend. She was arrested for felony domestic battery and three counts of misdemeanor battery on a peace officer. 
She claimed to police that prior to their arrival, she had been battered or injured. Out of an abundance of caution, police say they transported her to a hospital for evaluation.
Heather has since checked into a treatment center after her arrest. The next court hearing is scheduled for March 13.
—Reporting by Alli Rosenbloom