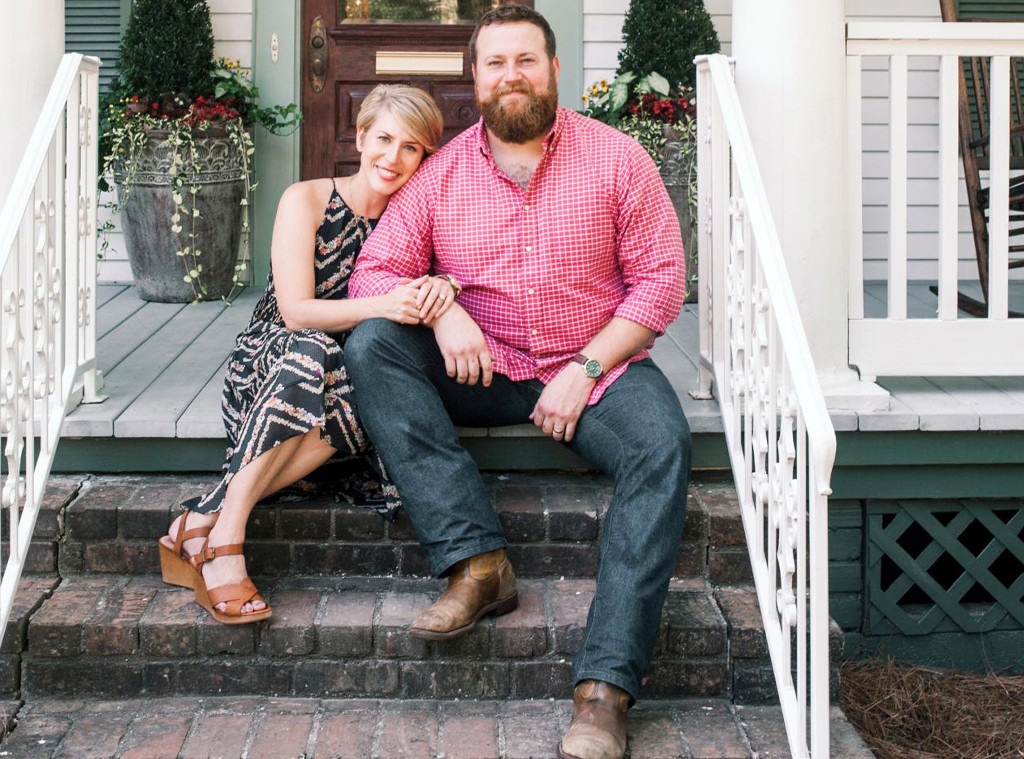 HGTV
There's been a loss in the HGTV family. 
Home Town star Erin Napier announced to fans late Thursday that their videographer and producer Brandon Davis has died. His cause of death has not been confirmed. "Today our hearts are broken in downtown Laurel after suddenly losing our friend, colleague and #HGTVHomeTown crew member Brandon Davis," she began in a message penned to her social media followers. "We are all reeling, each one of us, and I am most devastated for his wife, baby boy, mama, brother and sister."
Napier had nothing but sweet words about her colleague and promoted his heartfelt work. 
"As believers we are all part of the body of Christ and as lovers of our little town working all together in the revitalization of downtown Laurel, we are all part of the body of our community, using our gifts to do the best we can for where we live," she continued. "His role as our own world class videographer and producer leaves a wound that won't heal for a long while."
In closing, the HGTV star pointed fans to the production company he worked for, Black Horn Productions, and shared a video he had produced for their store, Laurel Mercantile, which sweetly highlighted members of their local community and all the roles they play. 
"I hope you will watch his work at @blackhornproductions like this piece he did for our store last year and appreciate his talent that told all of our stories so beautifully, better than any of us ever could," she concluded. As for their show, which is currently in its second season, "I know Camp Home Town will miss him sorely," Napier added. "We are all better for getting to work with him and know him as a dear friend for as long as we did."
Our thoughts go out to Davis' family and friends at this difficult time.