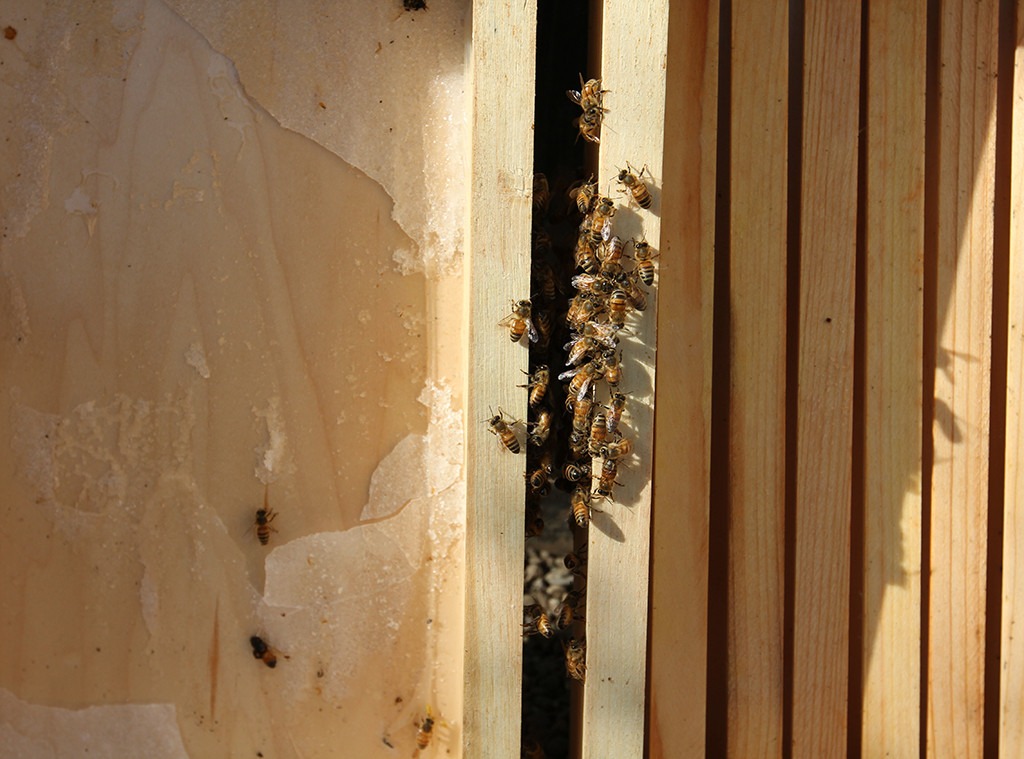 Before this episode of It List I had never heard of Davis, California or people having bees as pets. Now I know how cool Davis is and how important bees are to a healthy future.
Davis, California - home of the first bike lanes, community vineyards and amongst many other forward thinking, progress and healthy things 'The Circle of Bees'
We had such a warm welcome from the cutest family, who invited us into their backyard to talk about their newest addition, a new bee hive. We met mom, dad, son and daughter, but didn't see a dog amongst the chickens and an empty bee hive.
We spoke about why bees are important to healthy futures, pollenating crops and the many uses of honey, including wine made of honey. Very tasty!
Day 1 was a great welcome and a great warm up because Day 2 would require a little more patience and poise from Chloe and I. Yes, I was nervous to voluntarily disturb a beehive and hold them in my hand. No, I never thought I'd be doing this period, much less on TV. Chloe and I put on our protective suits that looked like they could also be used in space (maybe next episode) and as I was preparing myself mentally, Chloe was doing a quick photo shoot (lol). We did it! We successfully opened the hive, saw the bride, met the Queen Bee, held them in my hand, took some pics and lived to write about it for you today.
The town of Davis, California is one we can all learn a lot from. A community built on being conscious & considerate. Thank you to Christian and the Circle of Bees for such a cool experience.