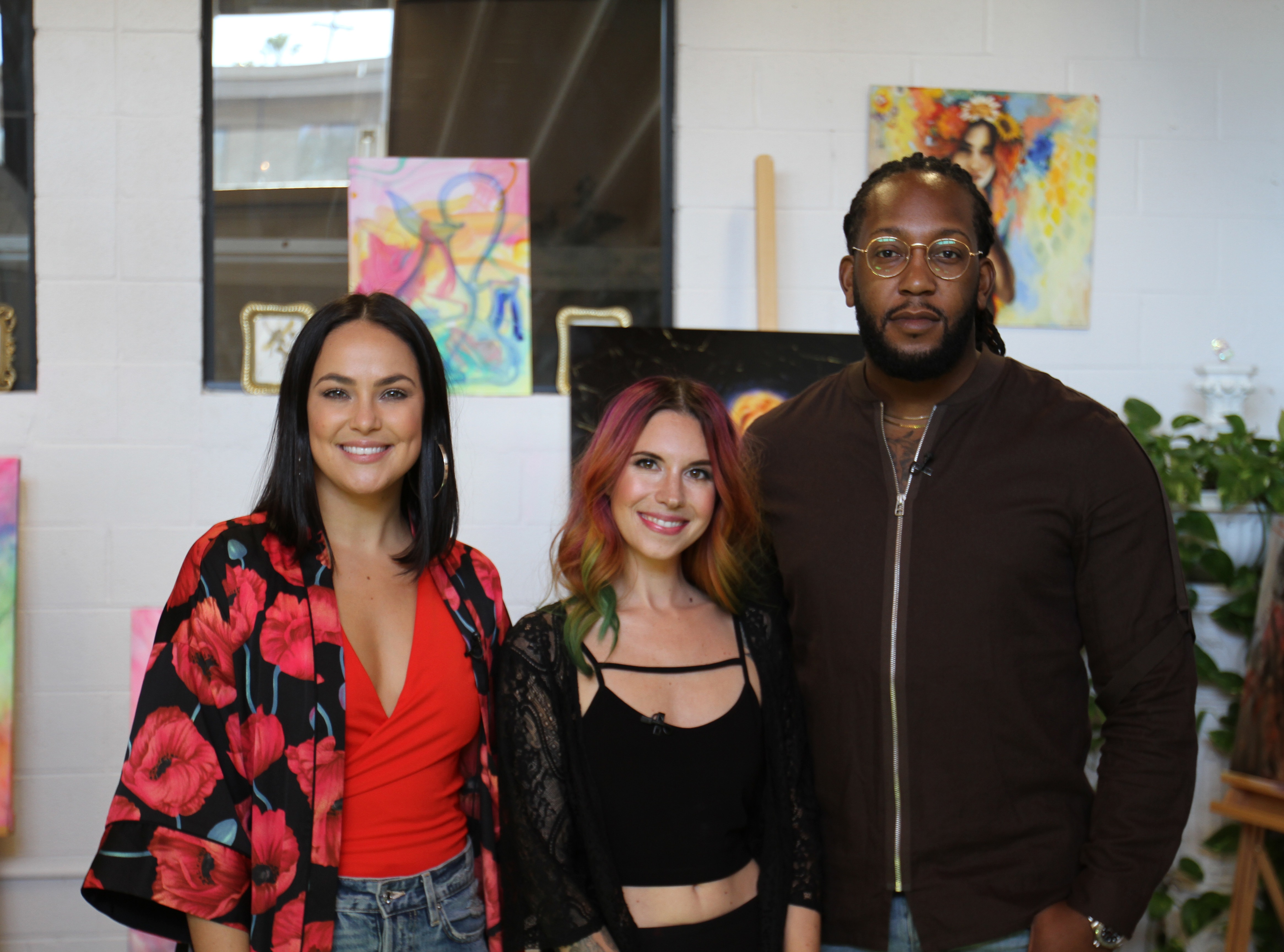 For those who don't know, before working in television I was a very big (and very proud) science nerd at McGill University. For some reason my mom and brother had artistic genes to boot and I could barely handle a children's colouring book. While studying neurons or memorizing the physiology of the endocrine system; my mom suggested I try taking an art class as an outlet for my supposed "creativity" she was convinced I had within me. I signed up, bought paintbrushes and walked in to the very first class excited to see if I indeed could be creative and make art the way my family did with such ease. My artistic dreams were cut very short when the teacher walked around and looked at my canvas with an overly-confident smug look on his face. He then declared that I must be a science student in front of the other students, making me feel inadequate and too Type A to be sitting in front of a canvas. 
I never went back.
When I found out we would be meeting a rainbow-coloured hair female artist in Orange County for It List California this year, I couldn't wait to meet her and hear her story. Then it was brought to my attention that we would not only be interviewing her, but that we would also be painting with her. *insert anxiety here*
Charmaine Olivia has an ease to her energy that is fluid, free of judgement, and focused on finding the light in life that oozes out of her and comes through her paintbrush when it hits the canvas. Her studio is filled with portraits of beautiful, strong women, pastel hues and a clear fascination for rainbows. When it came time to step up to the plate, Tyrone and I did our best to make her proud and paint the backdrop for what would be one of her next pieces. 
And can I be honest? It was simultaneously EXHILARATING and PEACEFUL.