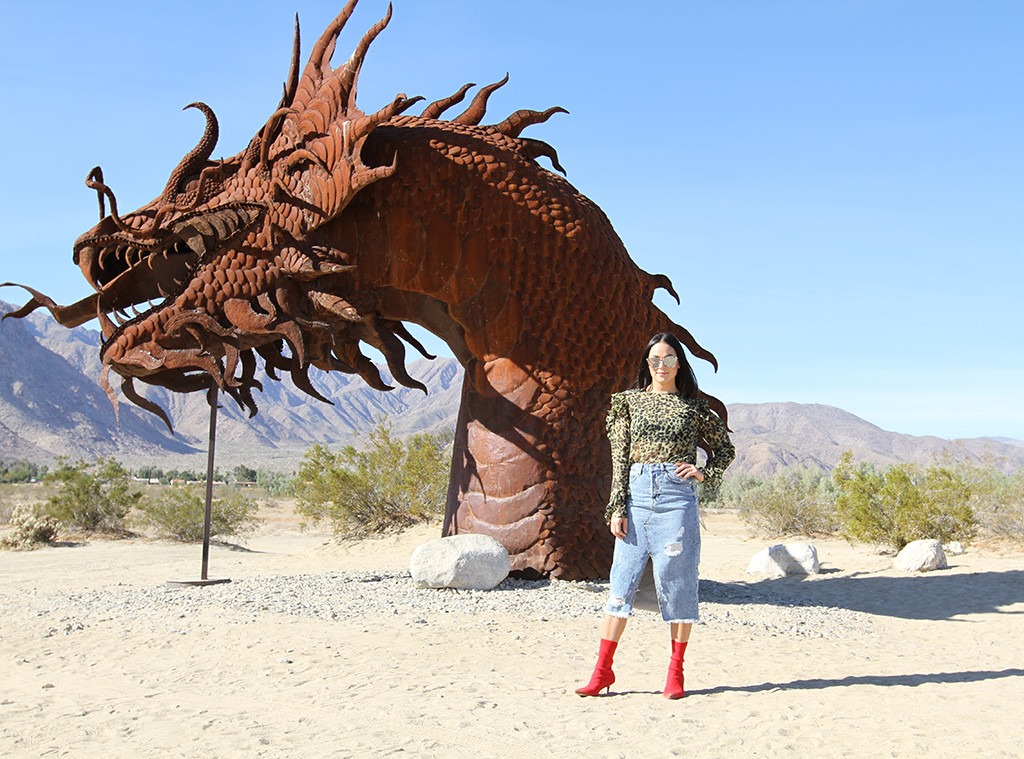 There once was a man who took his 6 year old daughter to see a little film called Jurassic Park. When the holidays rolled around he asked her a simple question that would forever change the course of his life, "what would you like for Christmas?" to which she answered, "a dinosaur like in the movie."
However, she did not want a store-bought dinosaur; she wanted her father to build her a dinosaur. Up to the challenge and ultimately wanting to make his little girl happy, he went to work and built a 20ft tall tyrannosaurus rex out of sheet metal. 
Overnight he became father of the year and a bit of a celebrity in his town with hundreds of people lining up to see the prehistoric creature in all its grandeur, and he had an idea; let's make more. 
This is the story of Ricardo Breceda who resides in a desert town outside of Borrego Springs, California on a huge piece of land where there are hundreds upon hundreds of metal sculptures as far as the eye can see. They are as varied as they are filled with unique quirky elements that make you feel that they each have personalities and come alive when no one is looking. There are horses, giraffes, elephants, penguins, roosters, etc. 
Visitors come from far and wide to visit the sculptures. Whether it is at his workshop or in the town of Borrego Springs, where a short drive through the desert roads will have you blinking hard to ensure you're not seeing a mirage when you come across a family of llamas, a sea serpent or a grasshopper the size of a small house. 
My personal favourite? The sea serpent. Which took Ricardo 3 weeks to install in the summer heat!