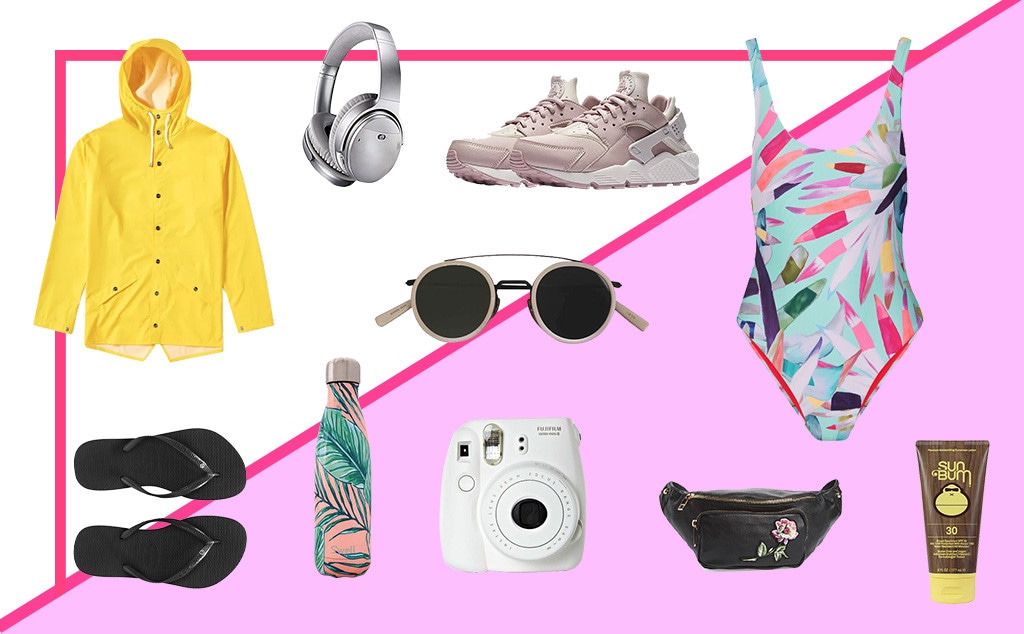 Do you want to eat like a foodie? Visit beautiful art exhibits and explore the hippest areas?
We've got you covered with everything you need to embrace those California Vibes
Essential Items
Sunglasses – For looking fly while protecting your eyes
Bathing suit – Feel those beach vibes
Towel – For hanging in the sand
Sneakers – Make sure they are worn in well!
Lightweight jacket – Perfect for those breezy nights
Raincoat – Just in case
Flannel shirt – a go-to for those hip areas
Reusable water bottle – Stay hydrated all day
Bucket hat – They're back in style!
Waist bag/fanny pack – Keep all your small belongings safe and look trendy at the same time
Sunscreen – Being sunburnt is so 2017
Journal – So you never forget the hotspots you saw
Umbrella – No one likes wet socks
Sandals – Expose those toes !
Snacks – Don't let your tummy get rumbly
Tech
Camera – Digital, DSLR, or even your phone for those Insta worthy pics
Instax Camera – The perfect way to collect souvenirs from your fav locations
Portable phone charger – No one likes wasting time looking for an outlet
Portable speaker – Listen to the tunes from your California Vibes Playlist wherever you are
Headphones – For those morning runs before touring
E-Reader – Indulge in a good book while you're relaxing
GPS – Find the most efficient way to your destinations
Podcast – Don't forget to download your fav podcasts to keep you entertained on the road
Vlogging equipment (Tripod, Universal outlet, batteries) – Live like an Influencer!
Beauty & Toiletries
Deodorant – So fresh and so clean
Hand sanitizer – A must have while on the road
Face wash – Go to bed feeling refreshed after a day of touring
Small mirror – For those touch-ups on the go
Body Lotion – You don't want dry skin
Lip balm – Dry lips is never a fun thing
Toothbrush and Toothpaste – Keep those pearly whites fresh for the camera
Insect Repellent – Keep those bugs away!