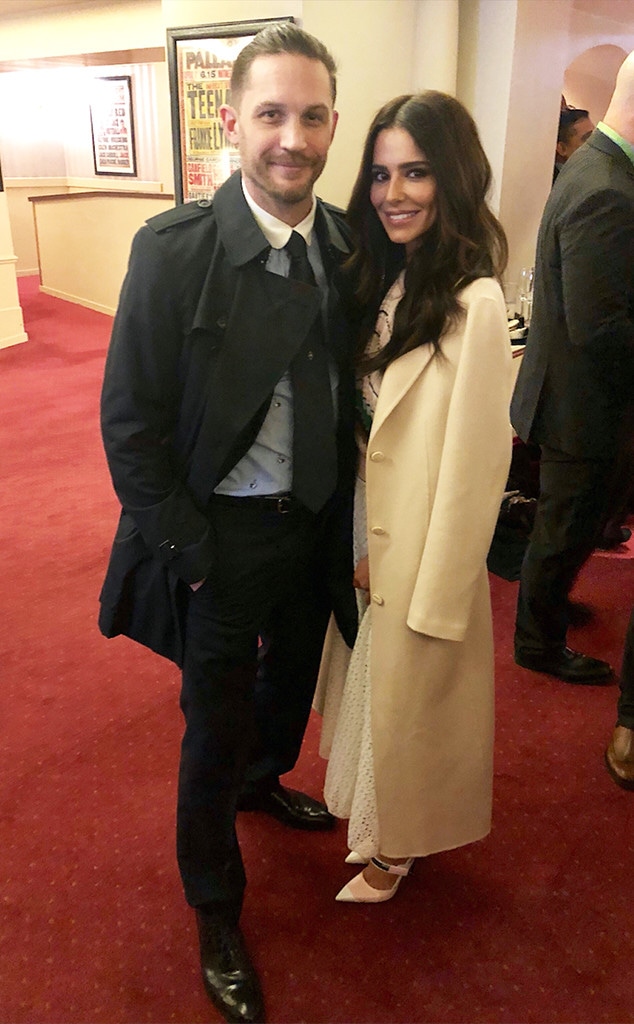 Instagram
They say any press is good press, right? 
Well, that doesn't seem to be the case for Liam Payne and Cheryl Cole.
On Tuesday, Cheryl posted a photo set on Instagram from her evening at the Prince's Trust Awards, one of which had her posing alongside Tom Hardy. The tabloids ran with it, implying that the photo was proof that Liam and Cheryl were still having relationship issues.
The rumors began in mid-February of this year. Fans claimed the trouble came from Liam's busy career, which forced him to leave behind Cheryl and their son, Bear. Cheryl and Liam, also lovingly referred to as "Chiam," have vehemently denied the rumors. 
Rightfully so, the former One Direction member has decided to use humor to fight off the gossip. Taking to social media, Liam tweeted at a tabloid that is targeting his relationship.
The media outlet wrote a story with the headline 'Cheryl Cosies Up to Tom Hardy as She 'Attempts to Make Boyfriend Liam Payne Jealous,'" to which Liam responded, "I am jealous tbh I want to cozy up to Tom hardy too what can I say."
Earlier this week, Liam and Cheryl both commented on Sam Smith's Instagram post and joked about what could end their relationship. The three Brits were drooling over the In-N-Out burger Smith had in his hands when Liam got a bit snarky with his lover. Cheryl called it "the best burger there is," to which Liam replied, "I think I would probably give you away for one of those right now...s--t!! Did I just type that out loud?"
Despite the rumors, Liam and Cheryl seem to be perfectly happy. Their recent appearance on the BRIT Awards seemed to solidify their steamy relationship and reminded fans that when Liam sings he "wasn't looking for love 'til I found you," he's singing to Cheryl.