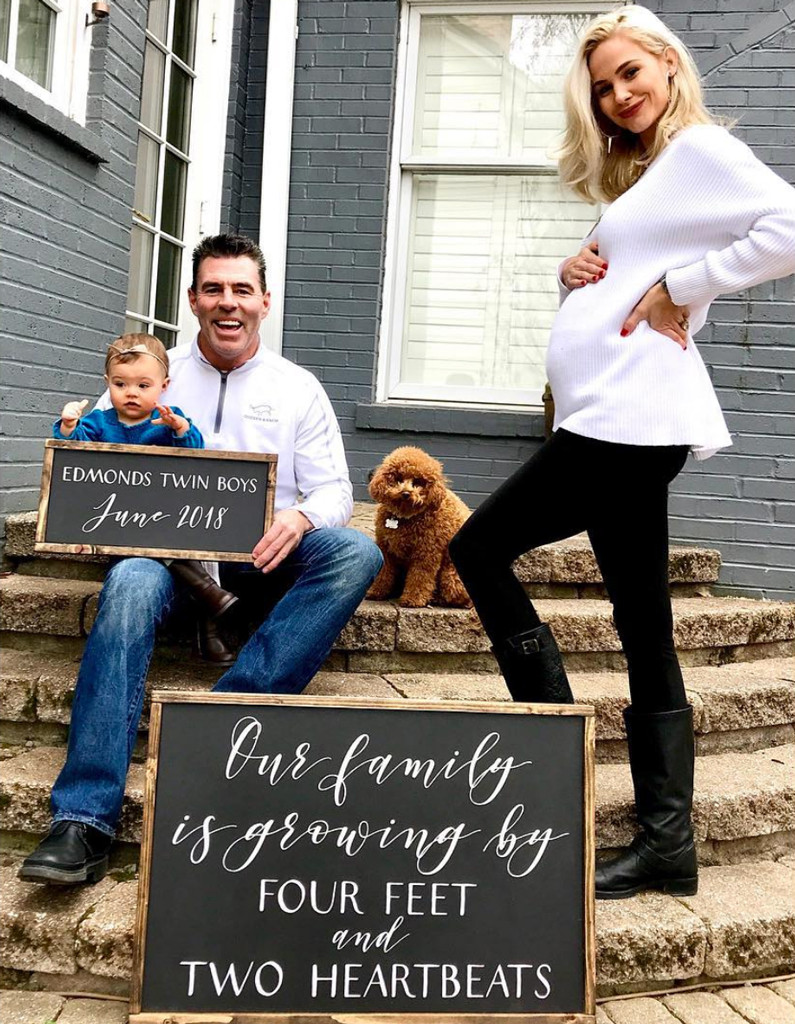 Instagram
Meghan King Edmonds is crazy in love with Beyoncé's pregnancy announcement—so much that she recreated it.
The Real Housewives of Orange County alum took a page out the triple threat's Instagram playbook and debuted a replica of Knowles' unforgettable floral photo shoot, which famously featured the future mom of twins in a veil, bra and underwear against a colorful backdrop.
For Edmonds, who is expecting twin boys this June with husband Jim Edmonds, the image clearly made an impression on her. "If I can't be Queen Bey I'll settle for King Edmonds," she captioned her version of the photos, shot by photographer Heather Mohr, in which she also donned a pink bra and blue underwear while posing under a floral arch.
However, she seemed to get ahead of any critics when Edmonds added, "#imitationisflattery." She also noted, "#thisIsNotMyMaternityShoot."