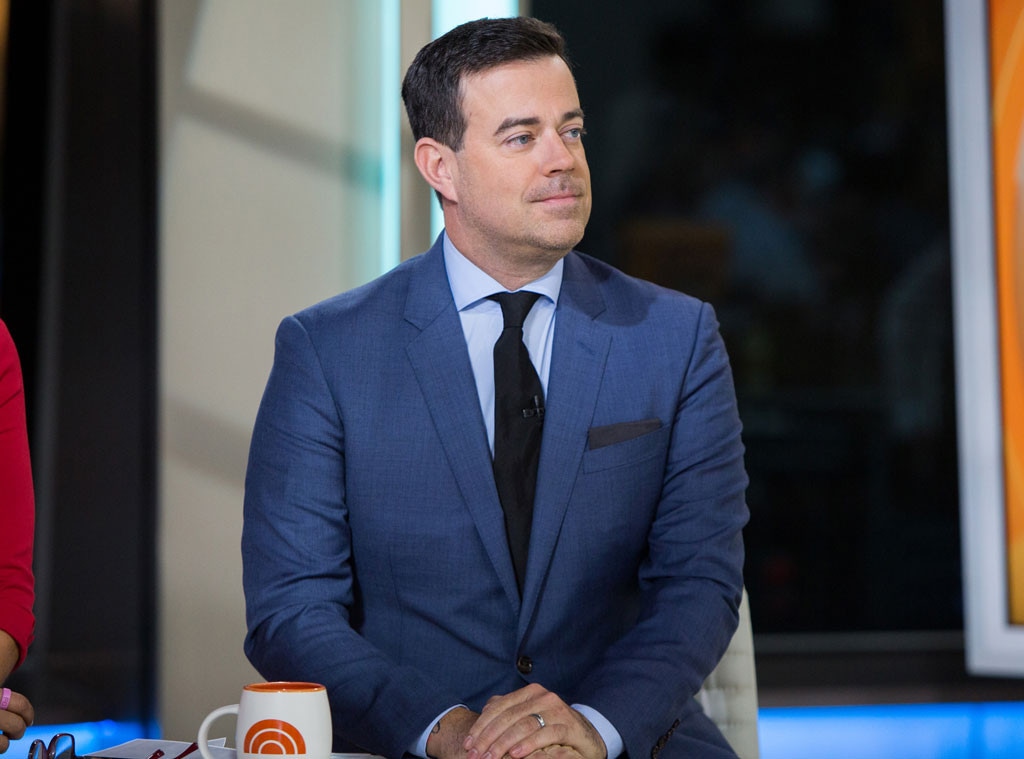 Nathan Congleton/NBC/NBCU Photo Bank via Getty Images
When it comes to his anxiety, Carson Daly has decided to be an open book. 
Inspired by NBA pro Kevin Love, who recently spoke publicly about the panic attacks he suffers, the Today co-host took a note from Love's playbook and revealed his own ongoing battle with generalized anxiety disorder. 
"Looking back on my life I was a worry wart kid," the 44-year-old television personality said in an interview on Friday morning's broadcast. "I've been nervous my whole life."
The Voice host went on to explain that he suffered his first panic attack while a VJ on TRL, though at the time, he didn't know what it was. The anxiety continued to ramp up as he was in the throes of swift Hollywood success. "I had a hard time breathing. I was terrified for no apparent reason," Daly described. 
In telling his story, Daly revealed he has been hospitalized amid his anxiety. "You feel like your dying," he described of the time, fearing a heart attack. The anxiety has followed him to the playground with his kids and wife, where he's had to excuse himself in the midst of panic. Though some would suspect the high-pressue nature of his career is the source of his anxiety, the star says that's not the case. 
"This was the way I was born," he declared. "This is the way I am hardwired." Despite the challenges of his biological makeup, Daly does cite a few upsides—he's sensitive and music has a very deep impact on him. 
He's careful to note that he's not always a "nervous wreck" and doesn't want viewers to be concerned. "No, I'm good," Daly said reassuringly. 
Instead, he hopes anyone watching who recognizes the same symptoms in themselves will be empowered to seek help in the form of someone to talk to just like Daly, who sees a cognitive therapist. 
"I really wear the way I am like a badge of honor," he concluded. "This is who I am and I'm proud of it. I may be a little anxious, but I know I'm going to be ok." 
(E! and NBC are both part of the NBCUniversal family.)