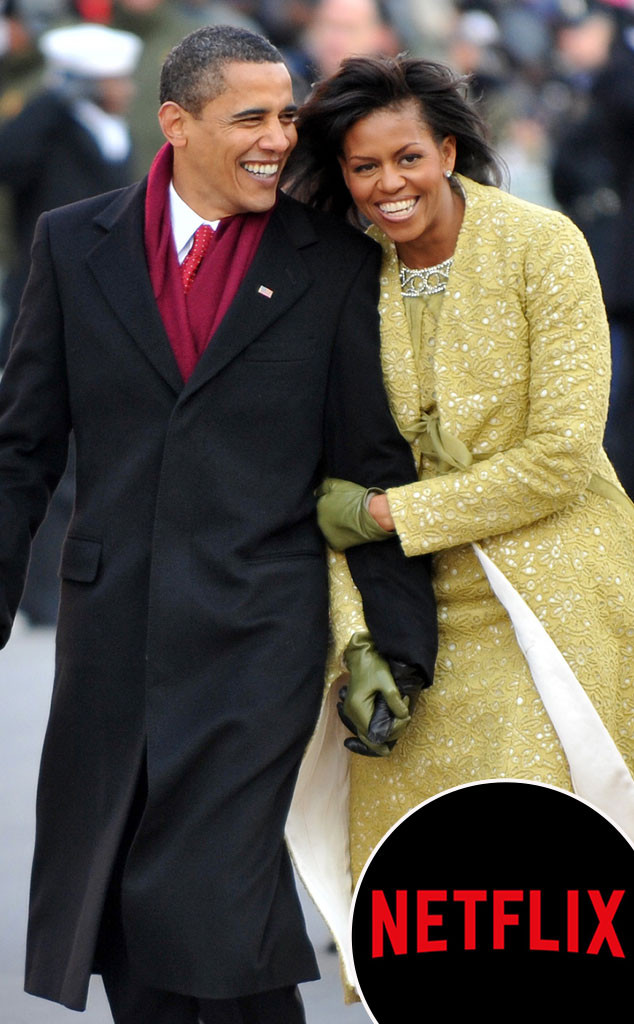 Ron Sachs-Pool/Getty Images, Netflix
Former President Barack Obama and First Lady Michelle Obama may be trying their hands at something new—Netflix!
According to The New York Times, the 44th president of the United States and his right-hand woman may be heading into the world of entertainment by producing a series of "high-profile shows" for the streaming company. Per the report and others, the politician is currently in "advanced" negotiations to provide exclusive content to stream with his wife, but the format and further details have not yet been set. Netflix had no comment on the report.
As the NYT described, the deal would provide Obama with another unfiltered connection to the public much like social media. On Instagram alone, he has already amassed more than 17 million followers.